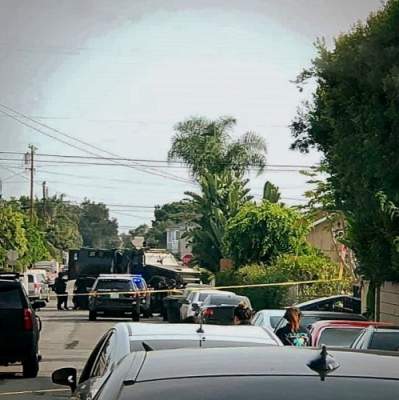 Garden Grove police officers responded to a residence at 13202 Brookhurst, after receiving reports of a gunshot victim, on Friday, August 21, at 10:10 a.m., according to the G.G. Police Dept.
Upon arriving, they located a 24-year-old male Hispanic from Anaheim, with two gunshots to his upper torso. The victim was transported to a local hospital, where he is listed in stable condition and is expected to survive.
Through evidence located at the scene, officers were able to identify the suspect as Antonio Garcia, 21-years-old of Garden Grove and recovered his vehicle. Garcia's residence, also identified one mile away from the scene, was evacuated and secured. The Garden Grove Police Department's SWAT team executed a warrant related to the shooting, however the suspect was not inside.
Detectives were later able to locate the suspect's vehicle in Santa Ana, as well as a different vehicle he was seen leaving in. A vehicle stop was done and Garcia was taken into custody. A handgun similar to the one used in the shooting was also found in the vehicle at the time of the stop.
This investigation is ongoing and the victim's personal information is not being released at this time.
Any witnesses to the incident or anyone with information is asked to contact Det. Lazenby at 714-741-5856.