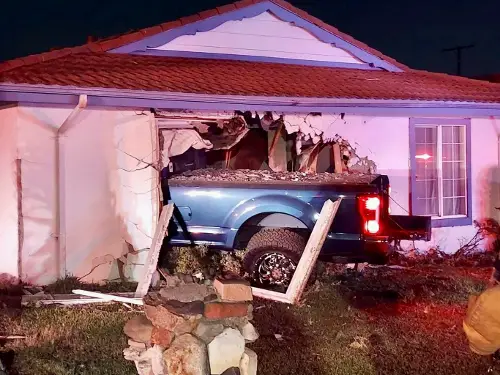 On Friday night at 10:45 p.m., a 55-year-old male from Villa Park was driving east on Katella in an F-250 when he sideswiped another vehicle. This caused the truck to lose the front passenger side wheel, which caused the truck to veer off the roadway and collide into the front of a residence in the 2400 block of E. Katella.
Fortunately, the residents inside the home were not injured, but the house sustained major structural damage and the gas meter was damaged.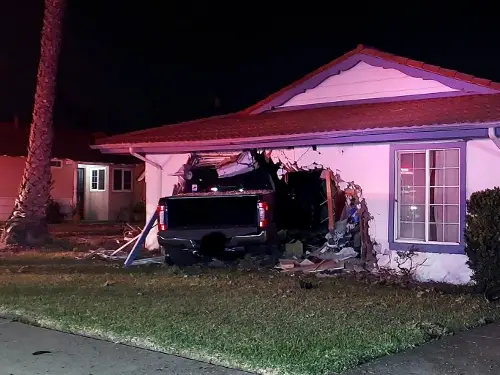 Orange City Fire responded, shut off the gas, stabilized the structure, and red-tagged it.
The driver was arrested for DUI and transported to a local hospital. Traffic on Katella Ave. was closed for approximately 2.5 hours while OFD was on scene.