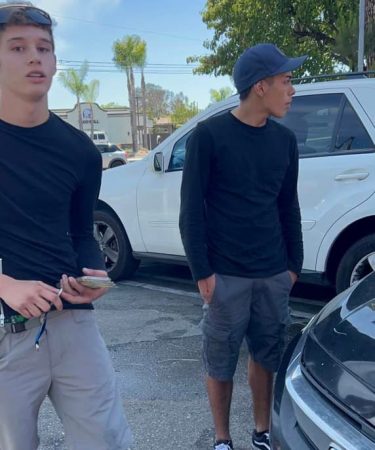 Around noon on May 10th, a vehicle burglary occurred at Peters Canyon Regional Park, in Irvine.
The victim tracked their stolen AirPods to the city of Costa Mesa where they confronted two possible suspects.
One of the suspects offered to pay the victim cash for the AirPods. The suspects then fled in a white Mercedes SUV.
The suspects were described as Spanish speakers.
If you recognize these suspects or have any additional information, call Det. Evans at the Orange Police Department at 714-744-7400.