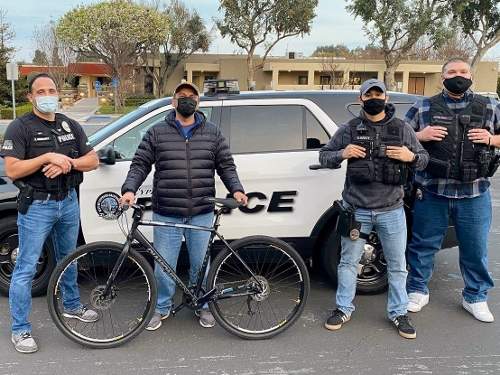 Detectives from the Cypress Police Department Criminal Investigations Bureau worked with Fountain Valley Police Detectives to recover a victim's bicycle.
The victim's bicycle was stolen in a residential burglary on January 18, 2021. The bicycle had since changed hands and was being advertised for sale over the Internet.
A sting was set up in Fountain Valley where Detectives recovered the bicycle and detained a subject of interest, on Feb. 11.
Bicycles all come with serial numbers. Be sure to note yours in case your bike is stolen so you can file a police report and at least try to recover your bike.