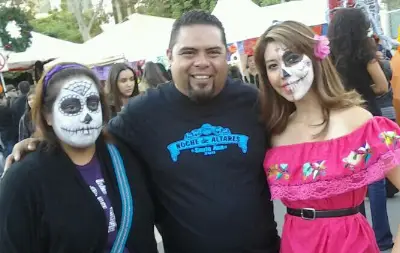 Thousands of people gathered downtown Saturday afternoon for an annual Dia de los Muertos/Day of the Dead celebration that has mushroomed in size over the past nine years, according to the O.C. Register.
The event was masterminded by Jackie and Rudy Cordova, owners of Calacas and the new Calacas Cafe.  This was the Ninth Annual Noche de Altares event.  Check out Calacas' Facebook page for pictures of yesterday's event.
In related news, Belinda De La Libertad has started a new website called "Altares Por Siempre" which will gather pictures of Day of the Dead altars, to forever commemorate the dearly departed.
Here are a few pictures taken at yesterday's Day of the Dead event: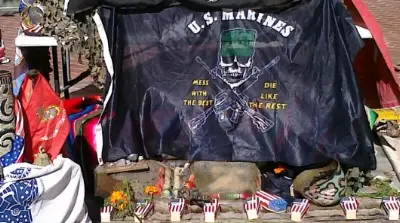 From "Altares Por Siempre"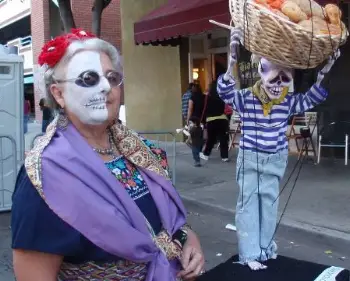 Santa Ana Neighborhood Activist Ginelle Hardy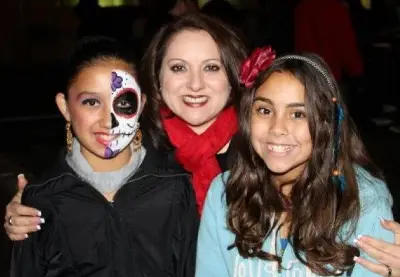 Lucy Santana-Ornelas and friends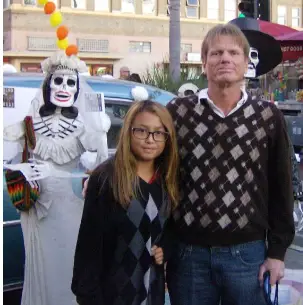 John Earl, Surf City Voice Editor