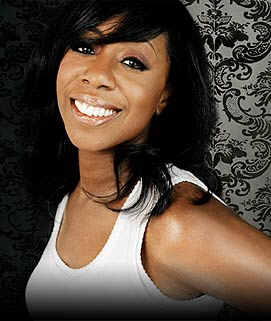 Contacts: Wendy Day Brown, 949-294-5630; Angela Burrell, 714-558-5555
Media Advisory
Grammy Award Winner Oleta Adams Headlines Hope Alive! Concert on Sunday, November 13th
Event Benefits Music in Santa Ana Schools
Event: New Hope Presbyterian Church in Orange announces its third annual benefit concert to increase music programs in the Santa Ana Unified School District (SAUSD), with particular emphasis on Willard Intermediate School. Proceeds will fund music enrichment programs, which have been limited or eliminated by budget cuts to education due to the State's fiscal crisis. The concert will feature the musical genres of classical, gospel, and jazz performed by a variety of artists.
Who:
Featuring: Grammy award-winner Oleta Adams
Hosted by: Actor Jay Jackson
Artists:
Lesa Terry, world-class violinist with classical, Broadway and television credits will lead the Hope Alive! Chamber Orchestra
Santa Ana High School Jazz Ensemble
New Hope Community Youth and Adult Choirs
When: Sunday, November 13, 2011, from 5 p.m. – 7 p.m.
Where: Irvine Barclay Theatre
4242 Campus Drive, Irvine, CA 92612
Tickets: Prices: Balcony $24, General $44, Orchestra $54
Tickets can be purchased by phone at 949-854-4646 or online at www.thebarclay.org.
For more information visit www.MyNewHopePres.org or click here to see the event flier.
###
SAUSD Public Information Office
1601 E. Chestnut Ave. | Santa Ana, California | 92701
Phone 714.558.5555 | Fax 714.558.5812