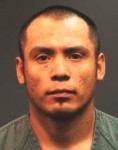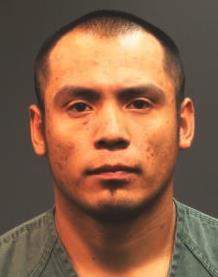 Sergio Joaquin Mendoza, a 27-year-old Santa Ana man, was sentenced to nine years in prison on Friday, after kidnapped his girlfriend,  carved his name into her chest with a razor blade and was convicted of multiple felony counts including criminal threats, false imprisonment and domestic battery, according to the O.C. Register.
Mendoza argued with his girlfriend and punched her on several occasions, according to the OCDA. He even forced her to sit in his car while he was at work and threatened her with violence. He eventually told the woman he would let her leave if she allowed him to carve his name into her chest.
Mendoza and his victim were renting a room in his grandmother's home in Santa Ana at the time of the attacks, back in March of 2015, according to the SAPD.
Mendoza and the victim got into an argument on March 17, 2015, then Mendoza hit her and he did not allow her to leave the home.
Mendoza was also accused of forcing the victim to go to work with him for four or five days. He allegedly made the victim sit in his car while he was at work.
On March 22, 2015, the situation escalated as Mendoza again refused to let the victim leave the house and then he carved his first name on her chest with a razor blade. He also apparently carved some sort of apology on his own chest.
Mendoza's own grandmother and uncle finally kicked him out of the house at that point. That evening he forced his victim into his car and drove her around to several parking lots in the city. She was able to get out of the car at some point and a local business owner called 911 for her.