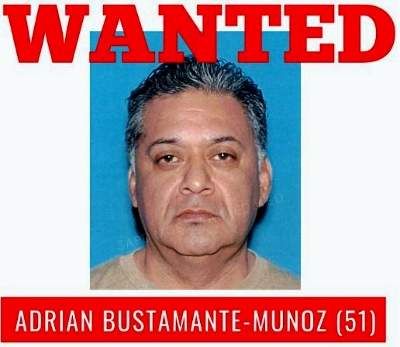 Wanted Suspect: Adrian Bustamante-Munoz (51)
Adrian Bustamante-Munoz entered a Pay Day Money Center in Santa Ana and presented a check from his employer that he had previously cashed.
The business cashed the check and was unaware that the check had already been negotiated.
Bustamante-Munoz' employer advised this is the second time he has committed a similar crime.
A records check revealed Bustamante-Munoz has two additional misdemeanor warrants.
Anyone with information on Bustamante's whereabouts is asked to contact Police Investigative Specialist F. Munoz at FMunoz@santa-ana.org.