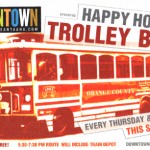 Are you ready for a Santa Ana Trolley?  Our friends at Downtown Inc. are planning just that!  The proposed trolley will follow a route that will meander throughout downtown Santa Ana, stopping at the Train Depot, near Fourth and Bush, off of Sycamore, just north of First St., down to Main and First, Ross and Fourth, Civic and Ross, and north of Santa Ana Bl. at Flower (see the Trolley Route graphic below).
What a great idea!  The Trolley will run during Happy Hour, which will be great for downtown Santa Ana restaurants and bars.  The Trolley will be free from 4:30 pm to 7:30 pm.  It will be running every Thursday and Friday this summer.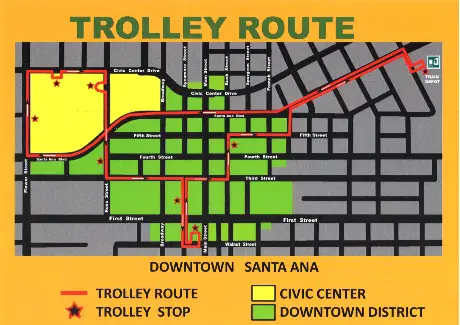 If you have ever been to Chicago, then you know how much fun these Trolleys can be.  And, unlike light rail, they can change routes on the fly. 
California Trolley is providing the Trolley.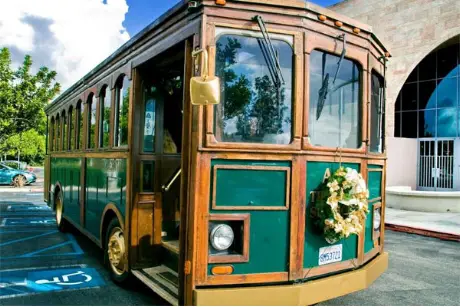 This is exactly what I had previously suggested instead of the proposed Transit Zone light rail line.   Consider this a preview, I guess.