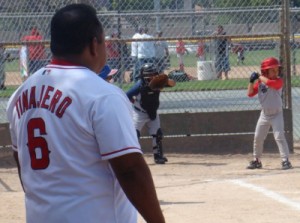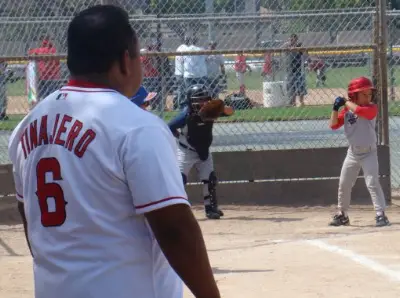 "A dispute involving adult baseball leagues in Santa Ana is providing yet another backdrop for the ongoing political battle between Mayor Miguel Pulido and the current City Council majority, with Pulido going so far this time as to advise the leaders of two leagues to sue the city over the use of baseball diamonds, according to the owner of one league," according to the Voice of OC.
Here are a few more excerpts from the Voice of OC article:
The Pacific Baseball League and the Golden Baseball League have for many years been playing adult baseball on the weekends at six baseball diamonds in the city. But in recent years a third league, OC Regional Baseball League, has been lobbying city officials for similar access.

According to parks Director Gerardo Mouet, after OC Regional met certain standards, such as Santa Ana residents constituting 75 percent of the players, city officials decided to hold a lottery to grant two fields each to each league. All the league are for-profit entities.

OC Regional won the lottery and picked first, taking the two fields that Pacific League owner Jesus Nieto said are the best in the city. Nieto insisted that OC Regional has no right to the fields, because it does not meet the 75-percent minimum for resident players.

Roany Rivera, one of OC Regional League's presidents, said that Nieto is wrong. The city approved the league's roster of players, which is at least 75 percent Santa Ana residents, he said.
I have been tracking this scrum for awhile but Nieto was supposed to send me some proof to back up his story, and he never did, so I didn't run with it.
Nieto's side is pretty ticked off at Councilman Tinajero, who is on a City Council Committee that came up with the field lottery idea.
They should have just made the leagues play each other – winner take all!  That would have been quite a spectacle.  They could have sold tickets!  But in all seriousness, I think this whole mess is getting silly as it devolves into yet another Pulido vs. Santa Ana Council episode.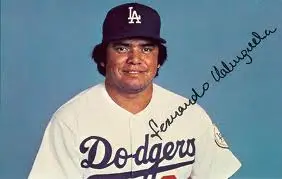 Folks forget that baseball means a lot to Mexican-Americans.  No, we don't just play soccer.  My dad used to tell me how he grew up in the same Mexican village where Dodger star Fernando Valenzuela grew up.  In fact that was near where that Mexican Little League team came from that traveled to the U.S. and whupped everyone back in the day.  Back then my dad and his friends would make baseballs out of whatever materials were handy.  It was my dad who introduced me to the Dodgers and to their great announcer, Vin Scully, who unbelievably is still doing play by play for Los Doyers.
Santa Ana still has a lot of immigrants and quite a few of them play for Nieto's teams.  Many have left their family behind – their only solace is getting together with the boys to play some ball.  Others have grown up playing ball here in town and with their high school days behind them they still yearn to put on a glove and hit the field. 
Tinajero doesn't know what it is to be an immigrant – he grew up here, but he is a Little League dad, as am I.  I have no doubt that he is trying to be fair.  He loves sports and I don't see him trying to be a jerk in this instance.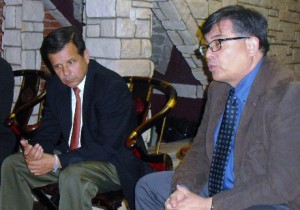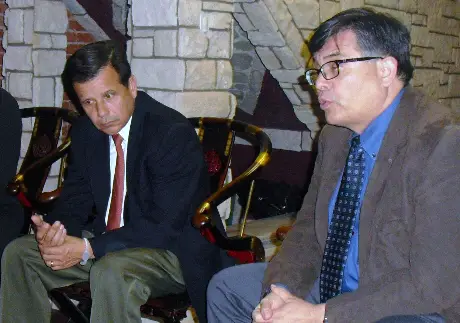 Pulido is however not, contrary to the opinion of the Springsters, trying to make a buck.  Unlike Tinajero, Pulido is an immigrant and I think he is sincere in thinking that Nieto and his boys got screwed.
As for Santa Ana Parks and Rec Director Gerardo Mouet, well he hates conflict and this fiasco must be really irking him by now.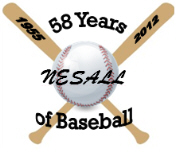 Several VOC commenters have brought up our city Little Leagues.  The one I am involved, with NESALL (Northeast Santa Ana) plays on land that is owned by the Santa Ana Unified School District.  Up until this year we had to pay thousands just to water our fields.  The SAUSD was nice enough to start covering that cost when I brought it to their attention that we were going broke paying the water bills.
Other leagues in the city play, for the most part, on city parks, but some do use SAUSD fields.  We all appreciate the use of the fields and believe me we do our best to take care of the fields.
I don't know that the for profit adult baseball leagues care as much but now they are at each other's throats and this underscores just how little free park space we have in our city.  We have actually made strides in recent years in this area but mostly with micro-parks and joint projects with the SAUSD.  We are still woefully short of recreation space in our city.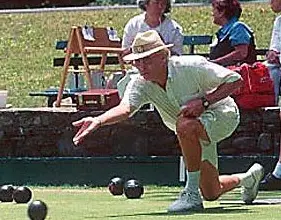 I don't have a ready answer for this mess.  Nieto might be right that the new leagues don't have enough Santa Ana players, but Mouet continues to ignore the fact that we have a Lawn Bowling League at Santiago Park with perhaps three Santa Ana residents on it.  That League exists to offer recreation on our scarce park land to folks who live mostly in Anaheim and Garden Grove.
You know there are a ton of private schools and churches in our city that could help solve this mess if they would offer up their recreational fields to the City of Santa Ana, for use on the weekends.  Why isn't anyone talking about that option?  Seems like a no-brainer.