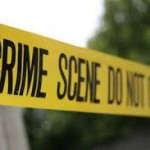 An unidentified man who was trying to break in and burglarize a business located at the 500 block of South Main Street, early this morning, ended up getting arrested instead, according to the O.C. Register.
The suspect smashed a glass door at the business so he could take cash from the register – but the suspect was not able to open the register.
The hapless burglar then tried to break into the business' safe. He tried to crack a digital keypad but that did not work out for him either.
By then the SAPD had arrived at the scene after receiving a tip about the burglary. They set up a perimeter and when the suspect exited the business, via the back door, at about 5 a.m., he was confronted by the police.
The suspect was booked on suspicion of commercial burglary and vandalism.
The 500 Club, a pub, is located at 500 S. Main St., in Santa Ana.
This incident happened in Santa Ana's Ward 2, which is represented by Mayor Pro Tem Michele Martinez.