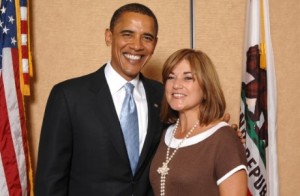 U.S. Representative Loretta Sanchez lost her campaign money in the Kinde Durkee scandal – but it may not matter. Her new 46th congressional district "encompasses most of Santa Ana, parts of Garden Grove, Anaheim, Westminster and Fullerton. Previous drafts of the maps gave the area, which is home to Disneyland and a heavy population of immigrants, a slight Republican edge," according to the L.A. Times.  The district is 45 percent Democrat and 32 percent Republican, according to the O.C. Register.
And the "latest maps, keep the Latino voting population nearly the same as in her current district, but edge out some of the Asian American voters by splitting Little Saigon."  Not to worry if you are a Vietnamese American voter in the O.C.  I hear that Congressman Dana Rohrabacher is going to retire in a couple of years.  His new district includes a big chunk of Little Saigon.  It is quite possible that the seat will end up being represented by a Vietnamese American some years down the road.
Click here to read the rest of this post.