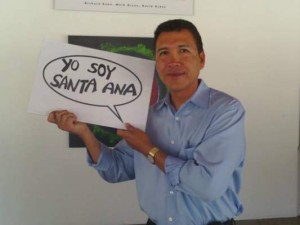 Is it desperation?  Santa Ana Council Members Sal Tinajero and Vince Sarmiento placed an odd 85 A item on tonight's City Council agenda:
DIRECT CITY ATTORNEY TO PREPARE NECESSARY DOCUMENTS TO PROPOSE A CHARTER AMENDMENT ESTABLISHING A PRIMARY ELECTION FOR MAYOR SEAT TO BE CONSIDERED BY VOTERS AT THE 2014 GENERAL MUNICIPAL ELECTION – (Mayor Pro Tem Tinajero and Councilmember Sarmiento

If I am reading this correctly it looks like a proposal to make the Mayoral election in November, 2016 a Primary Election, with a General Election to be set at some later date.  This is completely crazy!  The only good news is that the voters would have to approve this in the November, 2014 election, as it is a change to the city's charter.
Why are these Council Members treating the Mayoral election differently from the Council elections?  We already have an inequity as the Mayoral terms are only two years while the Council terms are four years.  These Council Members already extended their own terms to three – a total of 12 years.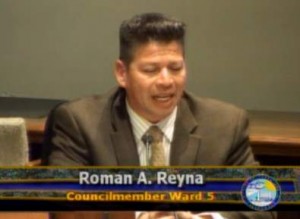 The Voice of OC posted about this today – here are a few excerpts from their article:
By holding a primary, the city would guarantee a head-to-head race between the top two vote-getters in the general election and ensure that the winner receives more than 50 percent of the vote. Members of the council majority argued at Monday's regular meeting that such a system would be more democratic and transparent.
"Hopefully it will get to the point where a majority of voters will decide who [the mayor] will be," said Councilman Vincent Sarmiento.
Councilman David Benavides also asked staff to look at holding primary elections for all council members. Councilman Sal Tinajero disagreed with that option, saying that sometimes council races don't even yield a single candidate but that the mayor's seat consistently attracts several candidates.
Martinez said she preferred not having a directly elected mayor and instead an option whereby the mayoral title rotates among council members.
Mind you that Sarmiento barely beat his unknown, unfunded opponent last year when he won re-election.  And Martinez got trashed by Pulido when he beat her in the Mayor's race back in 2008.
Benavides is right – if the Council is going to push for this they need to be fair.  But if they really want the system to be more democratic than the reform they should be advancing is ward-specific City Council elections.
Why they are going to such lengths is a very good question.  They have already neutered Pulido, for the most part, denying him most of the Mayoral powers he enjoyed for so many years.  But that is not good enough.  They want all the power now.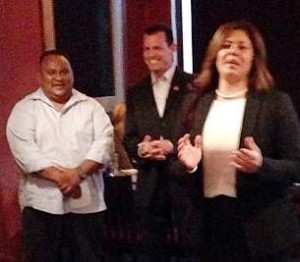 I have said this for some time.  I will be happy to support a new candidate for Mayor – when and if someone better than Pulido comes along.  That certainly isn't Reyna just as it wasn't Benavides and it certainly wasn't the 2010 opponent, criminal defense lawyer Al Amezcua.
What I won't support is this ridiculous fiddling with our Election system.  As I have stated above, the reform we really need is ward-specific City Council elections so we can toss this entire City Council and replace them with candidates who will answer to the people, not to the special interests.
That is the rub.  Council Member Michele Martinez is running around bragging that she and the Council overthrew the powers that be but in reality all they did was toss out one bunch of rats and become the new rats themselves!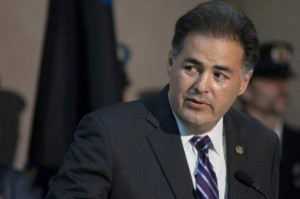 I am hearing by the way that our new City Manager, the way overpaid David Cavazos, is telling his associates that he is not going to be a doormat for this City Council. Why should he?  These ding dongs gave him a huge contract with major penalties should they at some point decide to cut him loose.  He owns them now!  They can scheme against Pulido all they want but little do they realize that they have a new master now…and he makes more money than the lot of them put together!