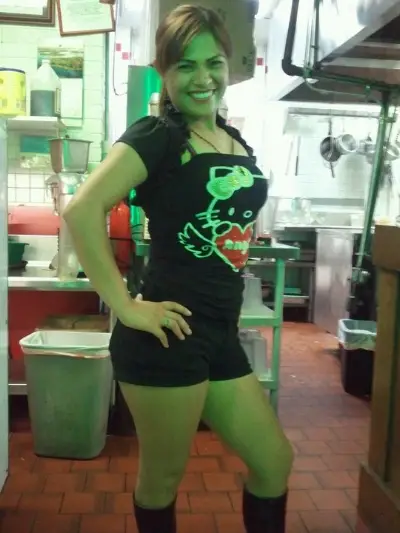 An employee at Mariscos Zamora
Mariscos Zamora has been around for twelve years, but when their owner asked the Santa Ana Planning Agency for permission to serve alcohol until 2 am, they rejected his request.  They cited the usual reasons, which you can read in the Planning Commission agenda for tonight's meeting.  But what really struck me was the chart (see below) showing that out of 15 competitors, three are not allowed to serve alcoholic beverages after midnight – but the rest of them have no limits at all.
How is Mariscos Zamora supposed to compete with restaurants that can stay open later and serve alcohol later?  And why is it that new restaurants, with bars, in Downtown Santa Ana, have gotten pretty much everything they wanted?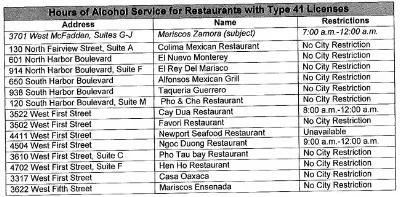 Planning Commissioner Sean Mill led four other Planning Commissioners in voting to allow this restaurant to compete – but ironically two Latino Planning Commissioners voted against the request.  The two who voted no are Frank Acosta, who was appointed by Santa Ana Mayor Pro Tem, and Patrick Yrarrazaval – the same guy who recently was quite gung ho at a previous meeting about opening more bars in Downtown Santa Ana.
The two planning Commissioners who voted against the Mariscos Zamora appeal didn't say why exactly they were against it.  But what really peeves me is that they were totally supportive of the new gay bar in town, the Velvet Lounge.  Just look at the Velvet Lounge's Facebook page to see what has ensued there since they opened their doors.  Here is one example: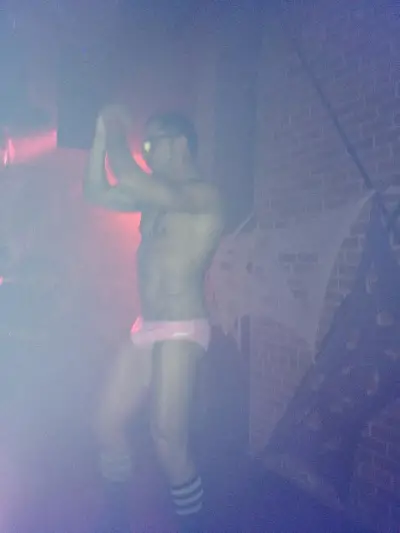 Why is it that Downtown Santa Ana restaurants and bars can get away with whatever they want, but a Mexican restaurant with 12 years invested in our city can't even compete with the other establishments in their area?
And get this – the planning agency was also bothered by the fact that there is prostitution on Harbor, near this restaurant.  Well, there are prostitutes in the Downtown too – including transsexual prostitutes.  Why isn't that ever mentioned when restaurants and bars ask for CUP revisions?
The Planning Commission voted 5-2 to accept the appeal filed by Mariscos Zamora.  Now the Santa Ana City Council will have to sort this one out.
As for Acosta and Yrarrazaval, I think the Council Members who put them on the Planning Commission need to reconsider their appointments.  We need Commissioners, like Mill, who will treat all businesses fairly and who won't use a double standard.
Click here to check out Mariscos Zamora's Facebook page.