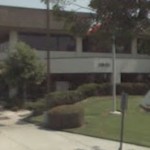 Here is another SAUSD scandal you may have forgotten.  The following excerpts come to us courtesy of the OC Weekly.  They broke the story that the Santa Ana Unified School District's administrators spent a fortune remodeling their District headquarters – at a time when teachers and classified staff were being laid off!  I am told that some of the remodeling is still ongoing.
In 2007, the Santa Ana Unified School District's (SAUSD) lease on an office building on Alton Street was set to expire. The district decided to stop leasing this and two other facilities and instead move several departments to SAUSD-owned buildings, including the main office. SAUSD took out a $29 million loan, $22 million of which would be used for the move and construction of a new warehouse.
The district left itself some wiggle room when it came to spending the money: A report put out by the investment company that issued the loan states that money was to be used "primarily" for the relocation of those departments. And, much to the consternation of some SAUSD employees and at least one school-board trustee, the district has done some wiggling—without informing the public about it.
During the move, which was completed earlier this year, administrators of the 54,000-student district also decided to use the loan money to make additional renovations at its headquarters, which included moving and revamping several departments and individual offices.
Click here to read the rest of this post.