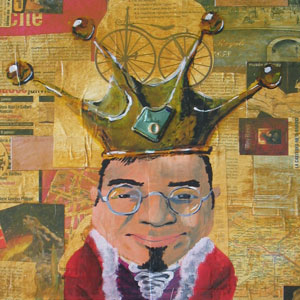 What would you do to improve Santa Ana if you were the Mayor?
I had lunch today with a couple of friends over at Las Brisas in downtown Santa Ana.  One of them asked me what I would do if I was Mayor of Santa Ana.  That's a darn good question!  What would YOU do to improve our city if YOU were the Mayor of Santa Ana?
Regardless of what you may think of our current Mayor, Miguel Pulido, it is obvious that our city has some major issues to contend with.  Where would you start?
I invite you to post a comment here with your top three action items.  Here are mine:
Change the City Council elections so that they are ward-specific.  That means a candidate would be elected only by those voters in his ward – not by all the voters citywide.
Finish the Santiago Creek bike trail.
Start charging for parking at night in Downtown Santa Ana, to offset the loss of the PBID revenues.
So what would YOU do?