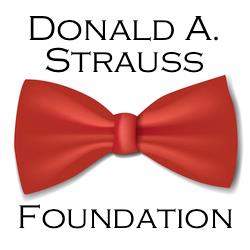 FOR IMMEDIATE RELEASE APRIL 9, 2014
STRAUSS FOUNDATION AWARDS CHRISTINE PHAM $10,000 PUBLIC SERVICE SCHOLARSHIP TO CARRY OUT PROJECT IN HER SENIOR YEAR
The Donald A. Strauss Public Service Scholarship Foundation, established as a memorial to the late Don Strauss of Newport Beach and now designed to award $10,000 scholarships to as many as 15 California college juniors annually, has announced that among the foundation's new group of recipients is University of California, Irvine student Christine Pham.
The Strauss scholarships fund public-service projects that the students have proposed and will carry out during their senior year. Pham, who hails from Fountain Valley, will create My Healthy Start: an after school program that will educate students from the thirty-six elementary schools of the Santa Ana Unified School District and their parents on proper nutrition and physical activity on a monthly basis. Approximately 34.8% of children living in Santa Ana are obese, one of the highest rates of a city in California and double the national average. By focusing on simple habit changes for proper nutrition and physical activity, this program works to empower families to take care of their health in order to curb the obesity rates.
Don Strauss demonstrated a strong, life-long commitment to public service and education, reflected by his serving 10 years on the Newport-Mesa Unified School District Board, and 12 years on the Newport Beach City Council, including one as mayor.
He also founded summer internships in Washington, D.C., for students at Cornell University, Stanford University, the University of Rhode Island, the California Institute of Technology and Harvey Mudd College, and he endowed scholarships at Stanford, U.C. Irvine and Harvey Mudd. He died in 1995 at the age of 79.
Strauss' widow, Dorothy M.R. Strauss, established the foundation in January of 1997 as a "tribute to the vision, ideals and leadership of Donald A. Strauss." In its first year, the foundation board invited 10 universities to nominate up to three students each for Strauss scholarships, with the board making the final selection of the 10 winners. (Dorothy Strauss saw her vision for the Foundation realized–she phoned each of the 10 first-year winners to notify them personally–before she passed away in October of 1997 at the age of 83.)
In the second year the Foundation was able to broaden its reach and award 15 $10,000 scholarships, and now gives 10-15 each year. This represents the Foundation's 18th group of recipients—since its inception, the Foundation has now awarded more than 240 scholarships–and like their counterparts in the past, all of these new recipients have extensive records of community and public service, as well as a demonstrated desire to "make a difference."
* * *
CONTACT: Christine Pham (714) 417-8697 phamc2@uci.edu
Duncan Strauss (714) 321-2114 duncanstrauss@aol.com
www.straussfoundation.org