Yet another gang shooting took place very early this morning, at around 12:30 a.m., at the 3400 block of West Chestnut Ave., in Santa Ana, just west of Santa Anita Park. The good news is that the SAPD have arrested two known gang  members in the wake of the shooting, according to the O.C. Register.
The SAPD was assisted by the O.C. Sheriff's helicopter, "Duke" and it was Duke's crew that spotted a suspect, who was later identified as Jesse Garcia Isais, 41-years-old, as he was walking away from the area of South Jackson Street and Pine Ave., one block away from the shooting at the Chestnut Ave. address.
The police were following Isais to an apartment at the 3700 block of West Pine Street when they found a gunshot victim at the 300 block of South Laurel Street, which was less than 500 feet away from the Chestnut address, just north of Russell Elementary School.
The unnamed victim ended up at the UCI Medical Center in Orange where he was expected to survive although he is in serious condition.
The SAPD set up a containment around the Pine Address where the helicopter crew had seen the suspect. Duke's crew then asked everyone in the apartment to leave. The suspect came out the front door and was taken into custody by the police but the helicopter's crew also noticed another man, who was later identified as 18-year-old Andres Vizcarra, climbing out of a back window of the apartment, before he took off on foot into the 200 block of South Gunther Street.
The police then set up a perimeter around the South Gunther Street address and eventually they found the suspect hiding under a table at the rear of a home.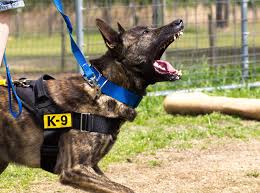 The police asked Vizcarra to surrender, several times, before they sent in a K9 named Max, who is a Belgian Malinois police dog. Max helped to take Vizcarra into custody.
The SAPD searched the suspects' apartment and they found a  loaded 9mm handgun that matched the shell casings found at the scene of the shooting.
The police believe that the incident started out as a robbery and then escalated into a shooting.
Isais was booked on suspicion of assault with a firearm on a person, participating in a street gang, committing a felony to benefit a street gang, having a firearm at a school and felon in possession of a firearm.
It turned out that Isais had already spent years in prison for previous felonies starting in 1996, including unlawful taking of a vehicle, four counts of first-degree robbery, evading a police officer and sale or transport of a controlled substance.
Vizcarra was also arrested, for at least one outstanding warrant stemming from dangerous drug charges. Vizcarra was previously convicted in March for possessing a controlled substance and resisting a police officer, both misdemeanors. At the time he was sentenced to two months in jail.