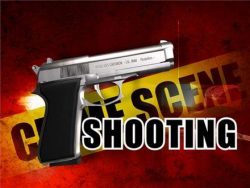 A transgender woman was shot early this morning at around 3 a.m. as she was walking at the 1100 block of S. Harbor Blvd., in Santa Ana, according to the O.C. Register.
After the shooting, the victim went to a gas station about a half mile from the scene of the shooting, to report the incident. When the SAPD showed up she eventually became uncooperative but did indicate that the shooter was a man in a gray hat.
The woman is now at a local hospital with wounds described as not life threatening.
The police do not have enough information yet to make a determination if the shooting was a hate crime, according to the SAPD.