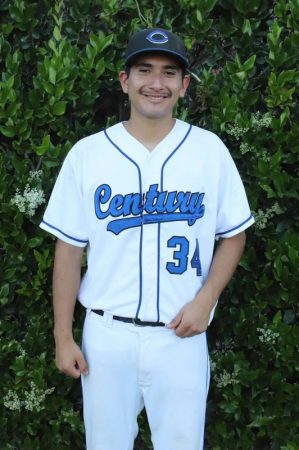 The SAUSD has issued a press statement regarding the fatal shooting of a Century High School student.
The deceased victim was identified by the Orange County Coroner's Office as 18-year-old Roberto Izelo, a resident of the nearby city of Tustin and a senior baseball player for the school.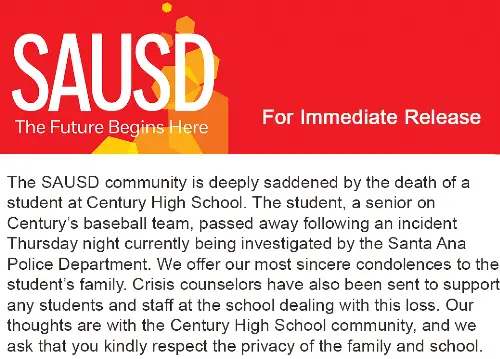 The statement did not mention Izelo by name. The statement also did not note that Izelo was shot to death.
The car that Izelo was shot in was in an alley at 1400 S. Minnie Street at around 7:20 p.m. on Thursday night when someone approached it and fired several rounds at the occupants, according to the SAPD.
Several SAUSD Trustees have, for the past few years, been pushing to get rid of the SAUSD School Police and Resource officers. Will this shooting change their minds?
Izelo's cousin, who also plays on the Century High School baseball team, was also shot in the incident. A third teenager — a 16-year-old boy — was also found, uninjured in the back seat of the vehicle, after the shooting. The SAPD is not sure if he was also a student at Century High School.
The police are still looking for the shooter. The shooter was videotaped by a security camera in the video below: