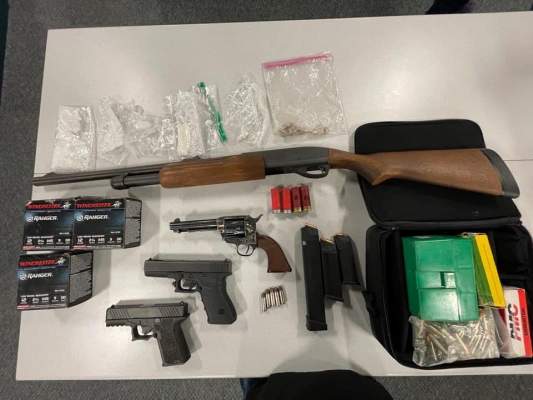 SAPD Gang Unit detectives, with the assistance of OC Gang Task Force, conducted a follow-up investigation in the City of Garden Grove in reference to a subject wanted for assault with a deadly weapon. Detectives stopped and detained the owner of the residence without incident.
Gang detectives ultimately obtained a search warrant for the residence and located: large amount of narcotics, 12 gauge shotgun, 9mm semi-automatic ghost gun, .38 caliber revolver, Glock .45 semi-automatic pistol & hundreds of rounds of ammunition.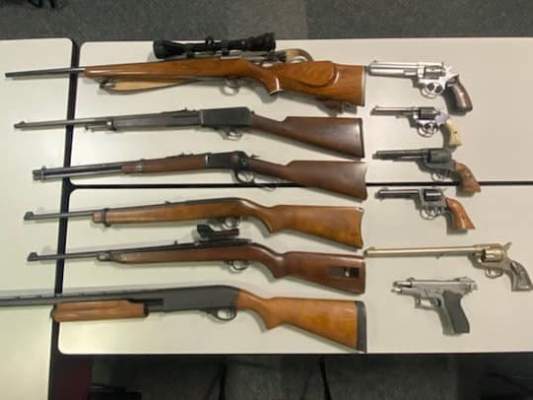 SAPD Gang detectives investigated a convicted felon believed to be in possession of illegal firearms. Detective obtained a search warrant for his residence in the City of Fullerton.
The subject was detained away from his residence and a search warrant was executed. 12 firearms (6 rifles and 6 handguns) and several different calibers of ammunition were recovered from the residence.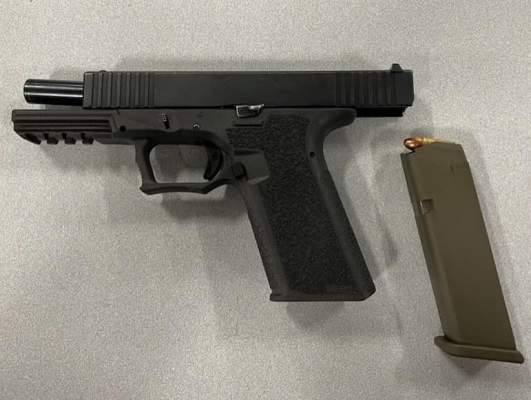 SAPD Gang detectives observed three subjects leaving a known gang members residence on probation for firearm violations. Detectives attempted to contact them and all three fled on foot.
One subject reached for his waist area and he was quickly detained. A search of the subject revealed he was in possession of a loaded 9mm semi-automatic ghost gun.