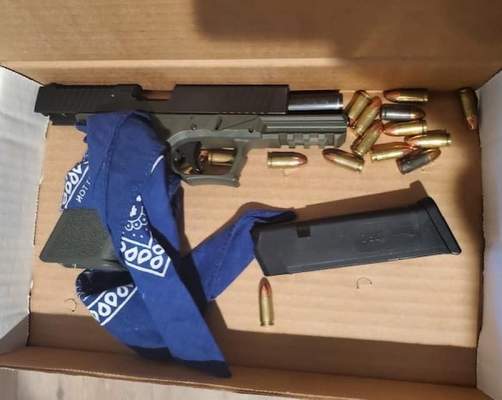 SAPD police officers responded over the weekend to a call regarding a person who had been shot. The victim was retrieving mail from his previous apartment complex when he was confronted by a known suspect.
The victim and suspect became involved in a verbal argument and the victim decided to drive away. As the victim drove away, the suspect fired two rounds striking the vehicle twice.
The suspect fled the scene before officers arrived.
A search of the suspects residence resulted in the recovery of a loaded ghost gun, ammunition and high capacity magazines.