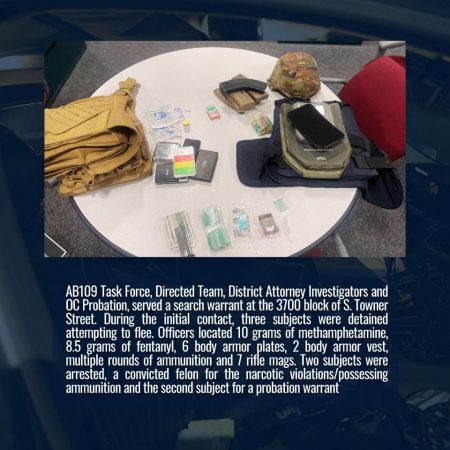 The SAPD released their latest gun seizure update, for the Week of May 20 to 26.
The AB-109 Task Force, SAPD Directed Team, OCDA Investigators and OC Probation served a search warrant at the 3700 block of S. Towner St.
During the initial contact, three suspects were detained as they attempted to flee.
The police officers located and seized 10 grams of Meth, 8.5 grams of Fentanyl, six body armor plates, 2 body armor vests, multiple rounds of ammo and 7 rifle magazines.
Two of the suspects were arrested. One was a convicted felon. The charges included narcotics violations, possession of ammunition and a second suspect was arrested on a probation warrant as well.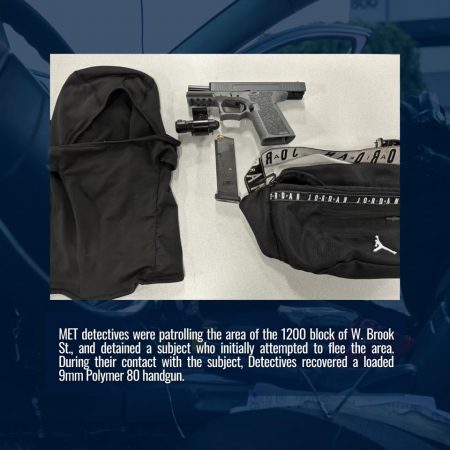 SAPD MET detectives were patrolling the area of the 1200 block of W. Brook St. when they detained a suspect who had initially attempted to flee from the area.
During their contact with the suspect the detectives recovered a loaded 9mm Polymer 80 handgun.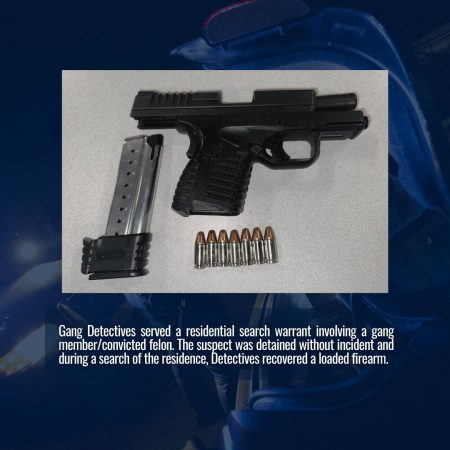 SAPD gang detectives served a residential warrant involving a gang member who is a convicted felon.
The suspect was detained without incident and the detectives recovered a loaded firearm during a search of the residence.