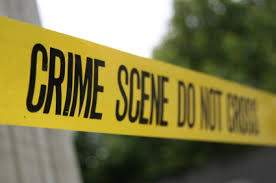 Santa Ana Police Department
Advisory: Santa Ana Police Department is Seeking The Public's Assistance in Identifying Suspects Wanted for a Sexual Assault
The Santa Ana Police Department is seeking the public's assistance in identifying suspects wanted for a sexual assault. If you have any information about this case or the suspects involved, please call Santa Ana Police Family Crimes Detectives at (714) 245-8378.
Case Synopsis:
On March 30, 2015, at 5:50 PM, a 17-year-old female was walking home from Valley High School in Santa Ana. The victim crossed a pedestrian bridge at 1600 W. Saint Andrew Place and was approached by Suspect #1, who was riding a bicycle. Suspect #1 stopped in front of the victim, grabbed the victim's buttocks and groped her. Suspect #2 appeared on foot and grabbed the victim from behind. Suspect #2 held the victim while Suspect #1 grabbed the victim's leg under her skirt.
The victim fought the suspects and she was thrown to the ground. A female pedestrian walked near the assault causing the suspects to release the victim. The suspects fled east into a residential neighborhood. The female pedestrian left the scene prior to police arrival.
Suspect Description:
Suspect #1. A 30 to 40 year old male Hispanic, 5' 8" to 6', medium build, short spikey hair with a medium complexion. The suspect was wearing a faded black long sleeve shirt, carried a dark green backpack and wore brown sandals. The suspect was riding an older blue and black mountain bicycle with an orange reflector under the seat.
Suspect #2. A 20 to 30 year old male wearing a white short sleeve shirt with blue writing on it.
###