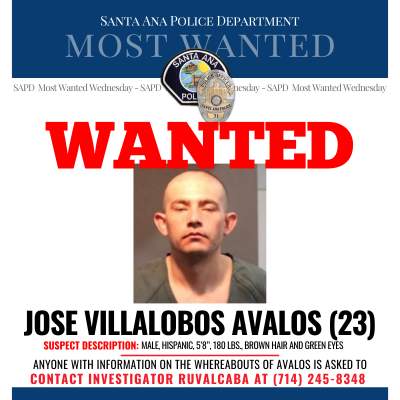 On 12/25/2020, during a verbal argument with his girlfriend, suspect Jose Antonio Villalobos Avalos put a knife to her throat and threatened to kill her. Avalos also threatened to shoot her.
Wanted Suspect: Jose Antonio Villalobos Avalos (23)
Suspect Description: Male, Hispanic, 5'08", 180 lbs., brown hair and green eyes
Anyone with information on the whereabouts of Avalos is asked to please contact Investigator Ruvalcaba at (714) 245-8348.