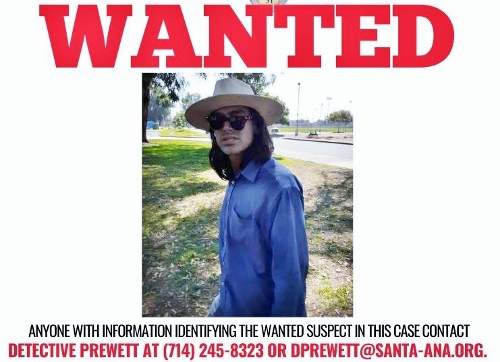 On October 3, 2020, at approximately 12:51PM, the 67-year-old disabled, female victim was sitting in the passenger seat of her vehicle waiting for her husband who was shopping.
The wanted suspect entered the driver's seat of the victim's vehicle and drove off with the victim. The victim asked the suspect to release her several times, but he refused.
The suspect eventually drove the victim to the location and upon their arrival, the suspect fled the location on foot.
The victim's sister was able to take a picture of the wanted suspect as he fled the location.
Location: Mom's Market – 5111 W. Edinger Avenue, Santa Ana
Anyone with information identifying the wanted suspect in this case is asked to contact Detective D. Prewett at (714) 245-8323.