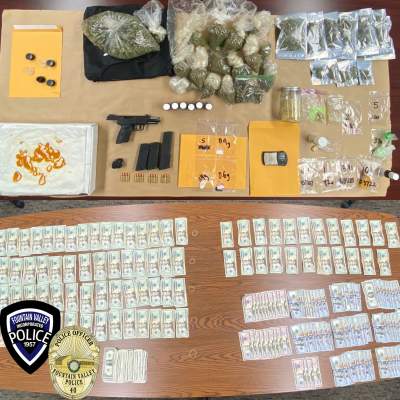 On October 1, 2020, undercover Detectives from the Fountain Valley Police Department Crime Suppression Unit developed information that Jesus Castaneda, a 22-year-old resident of Fullerton, was selling narcotics and firearms.
Police detectives began surveilling Castaneda's activities and he was subsequently detained in the area of Orangethorpe and Gilbert in the City of Fullerton.
Undercover Detectives also conducted a search of Castaneda's residence. Detectives located $17,000 in cash, a loaded firearm, 540 Xanax (Alprazolam) tablets, 543 grams of "molly" (MDMA/Ecstasy), and an assortment of cocaine, acid (LSD) and marijuana.
Castaneda was arrested on multiple charges including possession of narcotics with the intent to sell, possession of a controlled substance, and possession of a loaded firearm.
Castaneda was booked into Orange County Jail.