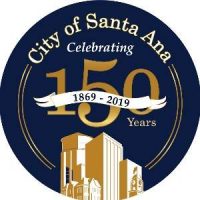 The Santa Ana Planning Commission will have a special meeting on Monday, March 30, 2020, at 5:30 p.m., in which the public will be able to participate remotely.
Due to Governor Gavin Newsom's Executive Order and the City Council's Proclamation of Local Emergency, the City can no longer offer an in-person meeting location for the community to attend public meetings.
You can access the agenda by visiting: www.santa-ana.org/cc/city-meetings (located under Upcoming Events).
The City is offering three remote ways to participate: YouTube Live, phone and email. Below is information on how to participate, and you can learn more by visiting www.santa-ana.org/cc/city-meetings/virtual-meetings.
1. YouTube Live
Watch us at www.youtube.com/cityofsantaanavideos/live
Do you want to provide public comment using YouTube Live? Follow the instructions below:
1. You will not need an account to view the meeting live on YouTube. However, if you wish to comment on YouTube, you will need a Google account. If you don't already have a Google account, you can create one here: https://accounts.google.com/signup.
2. There is a 200-character limit.
3. Make sure to reference the agenda item number in your comment.
4. If you want your comment to be read aloud, type "PUBLIC COMMENT" in all caps at the beginning of your comment. Comments that do not begin with this phrase will not be read aloud. Usernames will not be read aloud. If you wish to identify yourself, do so in your comment. Reference the agenda item in your comment.
Example: PUBLIC COMMENT: My name is Jane Doe and I live in the Madison Park neighborhood. I support/oppose [issue] because…
5. Your comment will be read verbatim. Words including profanity, obscenity, or discriminatory language will not be read into the record in order to avoid disruption of the meeting.
6. Comments must be submitted before we begin reading the online comments aloud.
2. Call in using Your Phone
To listen and comment live by phone:
Phone Number: (669) 900-9128
Meeting ID: 315 965 149
While the meeting is in progress, dial *9 to let us know that you want to speak on an agenda item. Please do so only at the time the agenda item is being discussed.
3. Send us an Email
If you're unable to join us on YouTube Live or by phone, don't worry! Email us your comments instead to ecomment@santa-ana.org. Make sure to reference the agenda item number in your email.
Need Help? Call Us
Community input is an important part of the decision-making process. Let us know what you need in order to stay engaged, even when we're not together in the same room. Give us a call at (714) 647-6520.