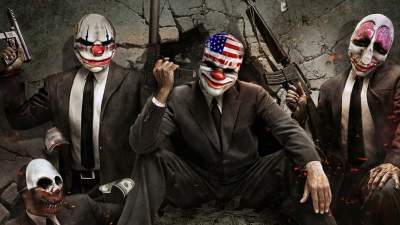 The four clowns on the current Santa Ana City Council majority are going to try again to illegally place a district election measure on the June Primary Election ballot this Monday, at a last minute special City Council meeting set at 1:30 p.m.
The agenda for this meeting notes that this will be a conference with legal counsel regarding a threat or anticipated/potential litigation. Well that is true as the City Council majority got caught violating the Brown Act last week as they secretly texted each other to discuss the special meeting that was supposed to be held on Friday.
The special meeting on Friday was however called off when these clowns could not even muster a quorum!
As we reported earlier all of this is going on because the City Council majority was unable to convince Mayor Miguel Pulido to sign off on their vote last Tuesday to place the district election measure on the ballot. Pulido rightfully called into question the legality of their vote for a number of reasons including their plan to fund this election by using the city's liability fund. You cannot do that with only four votes!
Now that the City Council majority has violated the Brown Act they can expect to be sued if they are stupid enough to try again to circumvent Pulido. And you can further expect big fines from the FPCC.
So why is the City Council majority, now comprised of David Benavides, Sal Tinajero, Vince Sarmiento and Jose Solorio, pushing so hard for district elections in the first place? Believe me this is not about doing the right thing for the people of Santa Ana. They just want to extend their term limits another 12 years!
Keep in mind that Benavides, Tinajero and Sarmiento have just about bankrupted our city over the past 12 years. I guess they want 12 more years to they can finish the job?
Benavides and Tinajero will otherwise term out in November – good riddance! Sarmiento however will remain for two more years as he took over halfway through his predecessor's term – that was of course Solorio, who went on to spend years in Sacramento as our State Assemblyman.
Solorio is now haunted by his loss a couple years ago to State Senator Janet Nguyen. It appears that Solorio believes he lost because he did not pander enough to the Vietnamese voters. He is promising that if we change to ward-specific elections he will create a ward that they can win in. However Tinajero, the last time the wards were redrawn, made sure to dilute the Vietnamese vote in his ward, as a proactive measure. Now we are supposed to trust him and his cronies to do the right thing?  Right…
Tinajero also famously got caught last year saying that he would only support a Latino City Manager. Do you really think he will work to create Wards that Asians or White residents can prevail in?
Solorio lost to Nguyen because he failed to engage the voters – and tried to be all things to all people. He might have carpetbagged his way back on to the City Council but at this point his actions are ensuring that he will never again ascend to any higher elected offices. Throwing in with the likes of Benavides, Tinajero and Sarmiento is a true death sentence for his waning political career!
That this bunch of payasos has resorted to violating the Brown Act and illegally using city funds to ensure that they can get their term limits extended tells you all you need to know about them.
Even if they come up with a way to circumvent Pulido's decision to not approve their vote last Tuesday, you can bet that the city will be immediately sued. All of this is a giant waste of our time!
If you would like to express your dismay with these awful City Council members please email them at citycouncil@santa-ana.org.