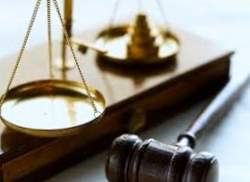 City of Santa Ana
Community: Santa Ana Council Calls for Legal Action on Homelessness. City to Sue County of Orange, Irvine, Laguna Niguel and Huntington Beach

SANTA ANA, CA – On Tuesday night, Santa Ana City Council directed the City's legal counsel to move forward with a lawsuit against the County of Orange and the cities of Irvine, Laguna Niguel and Huntington Beach for their opposition to sheltering the homeless on available County land. A County plan to locate three temporary homeless shelters in each homeless services region of the County had been adopted earlier in March but was subsequently rescinded by the County Board of Supervisors following opposition from those cities. The City's legal action seeks to compel the parties to take action rather than merely say "no" to being part of the solution.
"We are long overdue for a countywide solution on homelessness. It has only been through the efforts of Judge Carter and the explosion of tarps in high-visibility areas that homelessness has gotten the attention of these other cities," said Councilmember Vicente Sarmiento. "It is disappointing that after exhausting our legislative efforts and attempting to amicably find solutions, we must resort to legal action to advance this cause, but it is one of the few options that Santa Ana has left on the table to tackle this problem."
Santa Ana completed a Point-In-Time Count of homeless on March 31, 2018 and found the unsheltered homeless population in Santa Ana had more than doubled in a little over one year from 466 to at least 1,030 people. An additional 587 homeless are sheltered in the City for a total estimated homeless population of 1,617. 33% of the Orange County homeless population (sheltered and unsheltered) is in the City of Santa Ana, yet the City has less than 11% of the entire County population, based on the County's most recent point-in-time count, dated January 2017.
"Every city in the County has an obligation to take on their fair share, and I would have preferred we motivated all cities to join in the effort. This, however, is a necessary start, and it is my hope that we can move from legal wrangling to solutions as soon as possible," said Mayor Pro Tem Michele Martinez.
Continued Councilman Juan Villegas, "Santa Ana needs to see action on homelessness, and I support keeping pressure on all of Orange County to push this matter. This is a challenge that has been decades in the making, so no one should be surprised that we are at a breaking point. We need action – not just words."
The legal action is only the latest in a series of efforts the City of Santa Ana has taken to aggressively push to address homelessness in the City. Earlier this month, the City and County or Orange cooperated to relocate and redirect over 150 homeless people from the Plaza of the Flags, ending decades of encampment. The City completed an unprecedented homeless Point-In-Time Count with 24 hours' notice to provide timely data to the County, Court and other cities on the status of homelessness in Santa Ana. Additionally, the City has opened a new homeless shelter, and is currently considering an ordinance to address aggressive panhandling as well as an anti-dumping ordinance to address homeless persons who are transported from other cities and dropped in Santa Ana.
About City of Santa Ana
Santa Ana is downtown for the world famous Orange County, California. As the County Seat, home to a vibrant evening scene and one of the most diverse communities in California, Santa Ana is gaining national attention for its efforts to innovate and address a changing County. Over 1,200 City employees work hard every day to deliver efficient public services in partnership with our community to ensure public safety, a prosperous economic environment, opportunities for our youth, and a high quality of life for residents. Learn more at http://www.santa-ana.org.