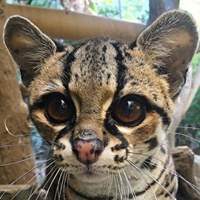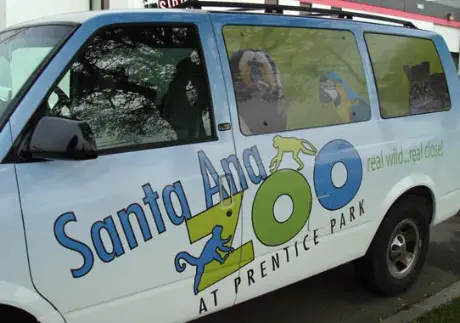 City of Santa Ana
Community: GRAND UNVEILING OF THE NEW VISION FOR THE SANTA ANA ZOO
We are pleased to announce the Grand Unveiling of the Santa Ana Zoo's new twenty-year Master Plan to the General Public. A reception will be held on Saturday, April 21 from 2-3 PM in the Crean Family Farm Barn Classroom.
CLR Design Group, the design team behind the Master Plan, will be on hand to detail the exciting plans for the Zoo's future with concept drawings and colorful photos of how the Zoo will transform in the next twenty years. Take a peek at the planned new additions and upgrades to current habitats as the Zoo approaches its 75th anniversary.
The City of Santa Ana Mayor and City Council have given this vision a clear path forward with their unanimous vote for this new Master Plan on Tuesday, March 6, 2018.
"Having been involved with the Santa Ana Zoo for over 18 years," said Zoo Manager, Ethan Fisher, "this Master Plan presents a vision that is in line with our new mission statement of empowering the community to save wildlife and wild spaces."
Cathi Decker, Executive Director for the Friends of the Santa Ana Zoo, added that "FOSAZ is excited to work with the City in finding funding for the Zoo's new Vision. Our Board Members have given full support to the new plan and look forward to seeing it through to completion."
The Santa Ana Zoo is home to more than 260 animals, including 60 of the most interesting and engaging monkeys and several endangered species, like the golden lion tamarins. The Zoo is open daily from 10:00 am – 4:00 pm. The Santa Ana Zoo in Prentice Park is located at 1801 Chestnut Avenue, Santa Ana, CA 92701. For more information call 714-836-4000 or visit www.santaanazoo.org. Follow The Santa Ana Zoo on Twitter and Facebook.
THE SANTA ANA ZOO AT PRENTICE PARK IS LOCATED AT: 1801 EAST CHESTNUT AVENUE, SANTA ANA, CA 92701
CONTACT: Ethan Fisher
Santa Ana Zoo at Prentice Park
(714) 647-6575
efisher@santa-ana.org
_________________________________________________
Nos complace anunciar la presentación al público en general del nuevo Plan Maestro del Zoológico de Santa Ana para los próximos veinte años. Este acontecimiento se celebrará con una recepción el sábado, 21 de abril, de 2 a 3 PM en el aula de la Finca y Granero de la Familia Crean.
CLR, el equipo de diseño del Plan Maestro, estará presente para detallar con dibujos conceptuales y coloridas fotos el extraordinario desarrollo del zoológico durante los próximos veinte años. Al aproximar su 75 aniversario, échele un vistazo a los anticipados cambios y mejoras de los hábitats en el zoológico.
El 6 de marzo de 2018, el alcalde de la ciudad de Santa Ana junto con los miembros del Concilio abrieron camino y unánimemente aceptaron este nuevo Plan Maestro.
"El haber estado involucrado con el Zoológico de Santa Ana durante más de 18 años," dijo el director del zoológico, Ethan Fisher, "este Plan Maestro presenta una visión conforme a nuestra nueva misión de empoderar a la comunidad para salvar la fauna y flora silvestre y su medio ambiente."
Cathi Decker, Director Ejecutivo de los Amigos del Zoológico de Santa Ana (FOSAZ), comento "FOSAZ se complace en trabajar con la ciudad en la búsqueda de los recursos necesarios para financiar la nueva visión del zoológico. Los miembros de nuestra Junta de Directores apoyan plenamente el nuevo plan y desean verlo realizado hasta el final."
El Zoológico de Santa Ana es el hogar para más de 260 animales, incluyendo 60 de los monos más interesantes y atractivos además de varias especies en peligro de extinción, como el tití león dorado. El Zoológico está abierto diariamente de 10:00 am -4:00 pm. El Zoológico de Santa Ana en Prentice Park está situado en el número 1801 de la Avenida Chestnut, Santa Ana, CA 92701. Para más información llame al 714-836-4000 o visite la página web www.santaanazoo.org. Síganos en la página de Santa Ana Zoo en Twitter y Facebook.
EL ZOOLOGICO DE SANTA ANA EN PRENTICE PARK ESTÁ SITUADO EN EL: 1801 DE LA AVENIDA CHESTNUT, SANTA ANA, CA 92701
CONTACTO: Ethan Fisher
Santa Ana Zoo en Prentice Park
(714) 647-6575
efisher@santa-ana.org