SANTA ANA, Calif. – The Santa Ana City Council approved a fiscal year 2020-21 budget on Tuesday, July 7, that will allow the City to continue the current level of municipal services and expand programs including street and sidewalk repairs, graffiti removal, youth services and public safety, despite revenue shortfalls caused by the COVID-19 pandemic.
City Manager Kristine Ridge also announced on Tuesday that Santa Ana will receive $28.6 million in federal CARES Act funding under the approved State budget. City officials are proposing to put the funds toward coronavirus testing for residents, rental assistance, small-business grants, utility bill assistance, a health agency contract to address the spread of COVID-19 in the community and other pandemic-related uses.
The City's $669.9 million total budget for fiscal year 2020-21 includes a General Fund of $325.9 million, which pays for Libraries, Parks and Recreation, Public Works, Planning and Building, Neighborhood Initiatives, Community Development, Police and Fire services and more.
"During these times of economic and financial uncertainty, I'm proud that the Santa Ana City Council has approved a budget that will improve public safety while maintaining the local services and programs the community expects from their municipal government, from street repairs to libraries and parks," Santa Ana Mayor Miguel A. Pulido said. "I also want to thank the members of the Santa Ana Police Officers Association for agreeing to delay their contractual pay raise to help us reduce our expenses in the new fiscal year."
Some highlights of the budget are:
A $75.2 million capital improvement program that provides funding for streets, bike lanes and traffic projects, lighting, water and sewer infrastructure, parks and City facilities;
A new $1 million allocation for sidewalk repairs;
$3.4 million from cannabis tax revenue for youth services, which combined with money set aside from the past fiscal year brings total youth funding to $7 million;
Additional $100,000 from cannabis tax revenue to provide legal defense for DACA individuals, which will supplement $100,000 already in the immigration legal defense fund;
A new library operations manager;
One-time funding for a parks master plan;
One-time funding for a citywide parking plan;
Additional $150,000 for contract services at the Family Justice Center to provide support to victims of domestic violence and abuse; and
Additional $300,000 for graffiti removal services.
Just as many residents and businesses have taken a financial hit during the COVID-19 recession, the City has seen a drop in revenues such as sales tax and is projecting a shortfall in the coming fiscal year.
With a general fund of $325.9 million and $307 million in projected revenue, the City Council voted to make up the difference by using unrestricted reserves that had accumulated thanks to good fiscal management in recent years, as well as $2 million from the City's Economic Uncertainty Fund.
The financial impact would have been greater if not for members of the Santa Ana Police Officers Association voting to defer for six months a 4% contractual pay raise that was scheduled to go into effect July 1. That concession saved the City $2.3 million in the new fiscal year.
The City Council additionally directed City staff to pursue new revenue opportunities, such as from digital billboards and naming rights on City amenities and venues.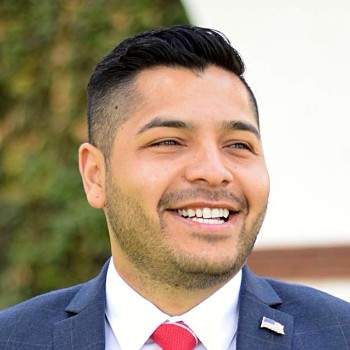 "It's important that we explore new forms of revenue through potential naming rights, sponsorships and advertisements so that we can further invest in our parks," Ward 2 Councilmember David Penaloza said. "We also need to continue identifying funding for grants to support local artists, as the art community is a key economic driver for Santa Ana."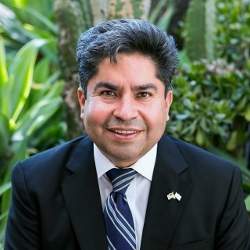 "We were able to pass an overall $669.9 million budget that will bring progress and balance for Santa Ana," Ward 3 Councilmember Jose Solorio said. "A few Police Department realignments (e.g., moving animal control unit to Planning Agency) will help us reimagine what services we want our officers to provide or not, our $7 million Youth Fund will allow us to offer new youth, parks and education programs, and with use of State COVID funding we'll add another $3 million into our rental assistance program. We also approved a capital improvements plan that will address some critical infrastructure issues we have throughout our beautiful City."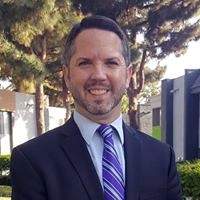 Ward 4 Councilmember Phil Bacerra stated: "In these trying times, we were able to approve a budget that doubles the funding to make needed repairs to our sidewalks, provide a 5 percent increase to our Parks and Recreation, and provide a 3 percent increase to Public Works to enhance and maintain our essential City services."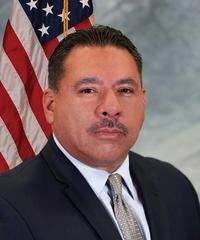 "I am pleased that the infrastructure projects at El Salvador Park contain the replacement of basketball courts, installation of a fitness court and lighting improvements," said Mayor Pro Tem Juan Villegas of Ward 5. "I'm looking forward to addressing issues related with our City's transportation infrastructure such as much needed speedbump installations and pavement improvements."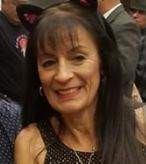 Ward 6 Councilmember Nelida Mendoza added: "I am happy to support our City budget, which considered community input and supported public safety and a $7 million commitment to youth services. Of significance was the Police Officers Association deferment of their scheduled raises, which saved the city over $2.3 million. The POA concession helped ensure public safety services to our community are maintained, not marginalized or decreased."
Given the unclear future of City revenues due to the ongoing COVID-19 pandemic, City officials will be regularly monitoring the situation and revising their budget estimates throughout the year. Budget revisions will be taken to the City Council as needed.
For more information on the City budget, please visit www.santa-ana.org/finance/budget.