The OC Pet & Reptile Expo is coming to town on March 25-26, 2023 at the OC Fair & Event Center, 88 Fair Drive, in Costa Mesa. Hours are Saturday: 10 a.m.-5 p.m. and Sunday: 10 a.m.-4 p.m.
This family-friendly pet event includes product representation from local pet stores and manufacturers, accessories such as leashes and collars, dog and cat beds, treats and other goodies.
The reptile room will be full of exotic reptiles including lizards, snakes, spiders, tortoises and frogs supported by some of the best vendors in the industry.
Local rescues and adoption centers will be on hand as well with dogs and cats.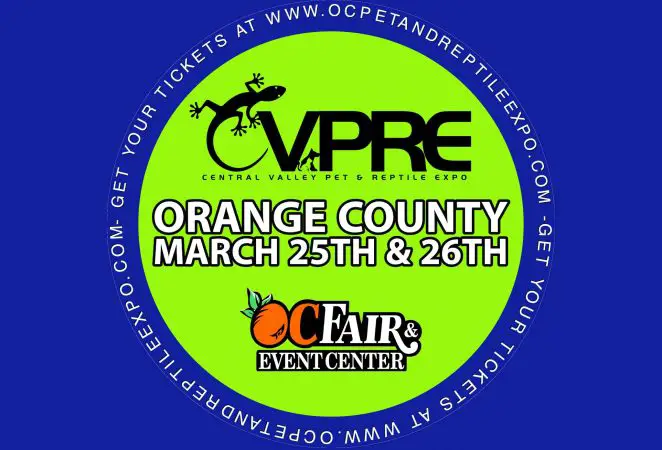 Cost:
$15 single-day general admission or $25 2-day general admission
$10 single-day child admission or $15 2-day child admission
free for children ages 3 & younger
Parking is $12
Central Valley Reptile Expo was born out of a love of reptiles and family pets, in the Central Valley of California. Their first show in 2017 was a huge success, and since then, they have grown to become one of the best reptile shows, educational workshops and animal adoption events in California.