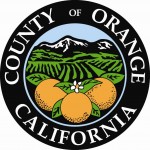 Orange County Assessor
FOR IMMEDIATE RELEASE: June 29, 2015
Contact: CLAUDE PARRISH (714) 834-2734
Orange County 2015-16 Annual Roll Press Release
Orange County Assessor Claude Parrish has delivered the 2015-16 Local Assessment Roll of Values today, June 29, 2015, on schedule in accordance with the Revenue and Taxation Code that includes all locally assessable property in Orange County.
The total net taxable value on the Roll is over $498.9 billion. The Roll of Values is up 5.89% or $27.7 billion more than last year (2014-15). Each of Orange County's 34 cities and the unincorporated areas had a year-to-year increase in net taxable value. Value changes are reflecting the Orange County real estate markets that show continued appreciation in property values this year and the restoration of values previously reduced under Proposition (Prop.) 8 decline in market value provisions.
Under Prop. 13, the Consumer Price Index (CPI) increase this year, that will apply to many properties, is 1.998%, compared with the 0.454% for 2014-15. Prop. 13 continues to provide taxpayers with taxable value protection even as home values are recovering.
The $498,999,323,507 Local Assessment Roll includes 1,071,694 units of property valued on the Secured Roll and the Unsecured Roll (last year, the Roll value was $471,258,906,485). The Secured Roll represents the Prop. 13 increases and Prop. 8 decreases in taxable value of all locally assessed real estate, excluding exempt properties such as schools, hospitals and churches. This year the Secured Roll includes 930,470 parcels and has a total value of $479.1 billion, an increase of $28.5 billion or 6.33% more than last year.
The Unsecured Roll consists primarily of business personal property, boat and aircraft assessments. The 2015-16 Unsecured Roll of $19.8 billion had a decrease of $0.79 billion or 3.84% from 2014. The Unsecured Roll has a total of 141,224 assessments, including approximately 106,100 businesses, 32,800 boats and 750 aircraft.
It is important to emphasize that the Assessment Roll of Values reflects taxable property values as of January 1, 2015. Overall, new construction is up, real estate sales are stable and market values continue to move up, all helped to add value to the Roll. Many properties that had a Prop. 8 taxable value decrease in prior years will see their taxable value increase back up to their Prop. 13 limit based on market conditions.
Increases are applicable only up to the Prop. 13 taxable value limit for each property.
The Rolls of Value increased by 5.89% for 2015-16, slightly less than the 6.42% increase for 2014-15, but
higher than the 3.36% increase for 2013-14.
Irvine has the highest value increase by percentage (9.61%) this year, followed by Westminster (8.39%) and Laguna Woods (8.01%). Irvine is firmly the county's number one city with the highest total assessed value of $60.9 billion. Newport Beach is second with a value of $47.4 billion, and Anaheim has the county's third highest total assessed value of $39.7 billion.
This year again there has been significant inquiry from new homeowners about how Prop. 13 works to limit the taxable value of property. First, the basic tax rate is fixed at one percent (1%) everywhere in California.
Second, if the market value of property is higher than the Prop. 13 taxable value, then the taxable value can increase up to the Consumer Price Index (1.998% this year) not to exceed a maximum of 2% per year.
Third, taxable value for each year is the lower value of either the market value or the Prop. 13 taxable value on January 1. ALL property owners benefit from Prop. 13 and Prop 8 protection.
A property value notice is in the mail to the owners of real estate, as of January 1, 2015, that may have a change in ownership, new construction, restoration of Prop. 8 value, or other activities. These notices help taxpayers to review their taxable values and follow-up with the Assessor before tax bills are issued in the fall.
Starting this year, property owners will not receive a value notice if their 2015 Taxable Value is equal to their 2014 Prop. 13 value plus the Consumer Price Index (1.998% this year). These owners will have the property value information on the property tax bill issued by the Treasurer-Tax Collector in October 2015.
Property owners can still contact the Assessor Department at (714) 834-2727 to request a value notice or verify mailing address.
With the change in value notice mailing starting in 2015, Assessor Claude Parrish has extended the assessment appeals filing deadline from September 15th to November 30th. It will also save significant taxpayer dollars for notice printing, handling and postage expenses.
Values provided on the notices have been determined in accordance with Prop. 13 and other applicable laws. All taxable property is valued as of January 1, the lien date, as prescribed by law. The Assessor is required to enroll the property's Prop. 13 taxable value or the market value on January 1, whichever is lower.
New construction, changes in ownership and market value changes that occur after January 1 are not included on this July notice. Assessable events that occur after January 1 may be adjusted with a supplemental assessment during the year, and will be included in next year's Annual Roll.
Property owners who disagree with the property value on the value notice or the tax bill may contact the Assessor Department at (714) 834-2727. We welcome the opportunity to answer any questions and explain the assessment. If property owners want to appeal the annual property values, they can find information about the appeals process on the Clerk of the Board of Supervisors' website http://ocgov.com/gov/cob.
To change a mailing address, please complete and submit the "Change of Address Notice" form on the Assessor website at http://www.ocgov.com/assessor, or send a request with the following information to the Assessor Department immediately: assessor parcel number (APN), property address, new mailing address, owner's name, name of person requesting the change, a daytime telephone number and the effective date of the change. Address change requests should be sent to the Orange County Assessor Department at PO Box 628, Santa Ana, CA 92702-0628.
###