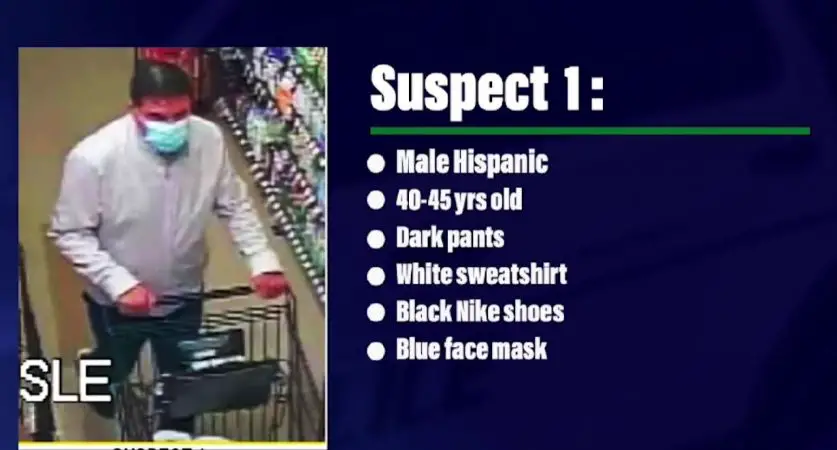 This pair worked together to steal a victim's wallet at the Ralph's on Harvard and Main St.
The male suspect was a 40-45 year old Hispanic wearing dark pants, a white sweatshirt, black Nike shoes and a blue face mask.
The female suspect was a 30-40 year old Hispanic in green leggings, a white jacket, white shoes, with a purse.
If you know them, please email rsteen@cityofirvine.org.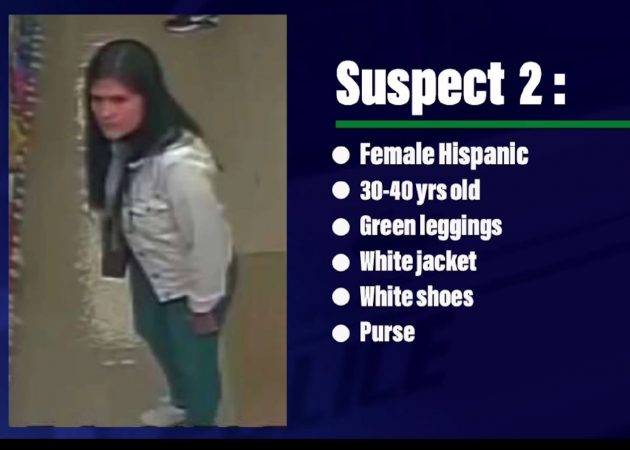 Thieves can steal your valuables quicker than you can grab a blue box of macaroni and cheese. Never turn your back to your purse.