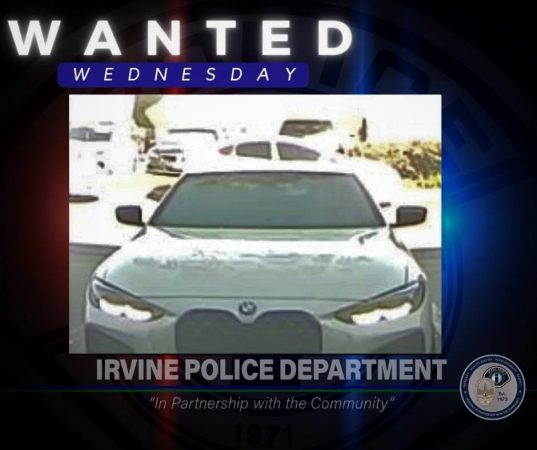 A male suspect deposited a stolen check into an ATM, and drove away in a white BMW that appears to be a 4 Series model.
See the attached pictures of the man and his car, taken from surveillance video at the ATM.
Please email mlelesi@cityofirvine.org if you can help the Irvine Police Department to identify this person.