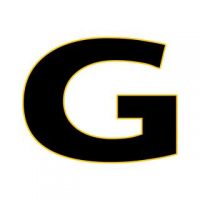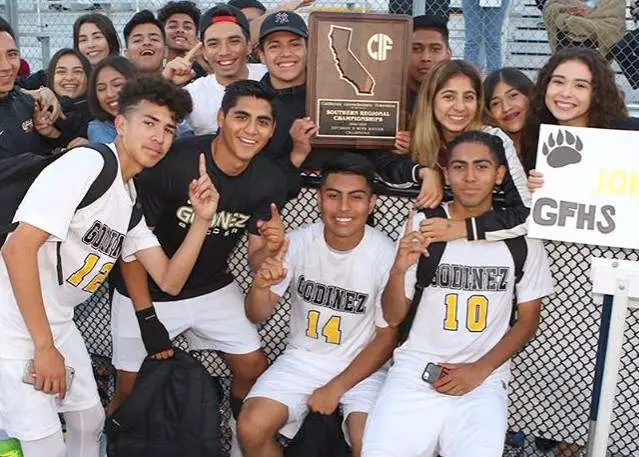 The Godinez High School boys' varsity soccer team will be presented with the Army National Guard National Ranking Trophy as part of the 12th annual MaxPreps Tour of Champions presented by the Army National Guard. Godinez finished No. 3 in the final rankings and is one of 10 boys' varsity soccer teams that are being honored on this season's tour. The presentation will be made during a lunch assembly.
This event is set for Friday, April 21, 2017, at 12:15 p.m. at the Cafeteria at Godinez High School, located at 3002 Centennial Rd., in Santa Ana. Participating in the event will be Godinez H.S. Athletic Director- Greg Coombs, Varsity Soccer Head Coach- Ruben Fernandez, MaxPreps Regional Representative- Josh Canales, and California Army National Guard Representative- SGT Marisa Danya.
Godinez crowned their 21-1 season with a 3-1 win over Santa Maria on Saturday, March 11 to win the 2017 CIF Southern California Regional championship. The team was also ranked No. 1 in California. Godinez is one of 10 boys' soccer teams being honored on the 12th annual MaxPreps Tour of Champions presented by the Army National Guard. MaxPreps ranks over 16,000 boys' varsity high school teams.
The MaxPreps Tour of Champions presented by the Army National Guard recognizes the finest high school soccer teams in the country through various celebrations and formal ceremonies.
The Tour was inaugurated in 2005 and honored 10 premier football programs. Presently, the Football Tour honors 50 of the top scholastic teams in America. In 2007, boys' basketball was added and girls' basketball became a part of the award program the following year. Girls' volleyball joined the mix in 2010 and in 2011 girls' soccer joined the program. Boys' soccer became the newest addition the following season. Representatives from the Army National Guard will present each team with the Army National Guard national ranking trophy in recognition of their outstanding achievements throughout the 2016 season.
MaxPreps.com is America's leading online high school sports media brand, offering the most comprehensive high school sports coverage, with the latest news, analysis, rankings, and streaming content. A CBSSports.com site, MaxPreps.com aspires to cover every high school team, game, and player by partnering with state high school associations and over 150,000 varsity coaches throughout the country. Founded in August 2002, MaxPreps.com is headquartered in Cameron Park, California and is a unit of CBS Interactive. For more information about
MaxPreps.com and for the latest high school sports news, scores, and expert analysis, please visit maxpreps.com.
Follow MaxPreps.com on Twitter> and on Facebook. More information about CBS Interactive and its businesses is available at cbsinteractive.com.
Established in 1636, the Army National Guard has a 378-year history of service to our Nation and its communities. In exchange for part-time service, Guard members receive good pay, money for college or vocational school, paid training in one of 200 career fields, low-cost health insurance, advancement opportunities and more. Qualified juniors and seniors can join the Army National Guard while still in high school and complete their initial and advanced training in the summers between school years. The Army National Guard has more than 3,600 locations across all 50 States, the District of Columbia, Guam, Puerto Rico and the U.S. Virgin Islands. For more information or to learn how you can join our team, visit www.NATIONALGUARD.com/moneyforcollege.