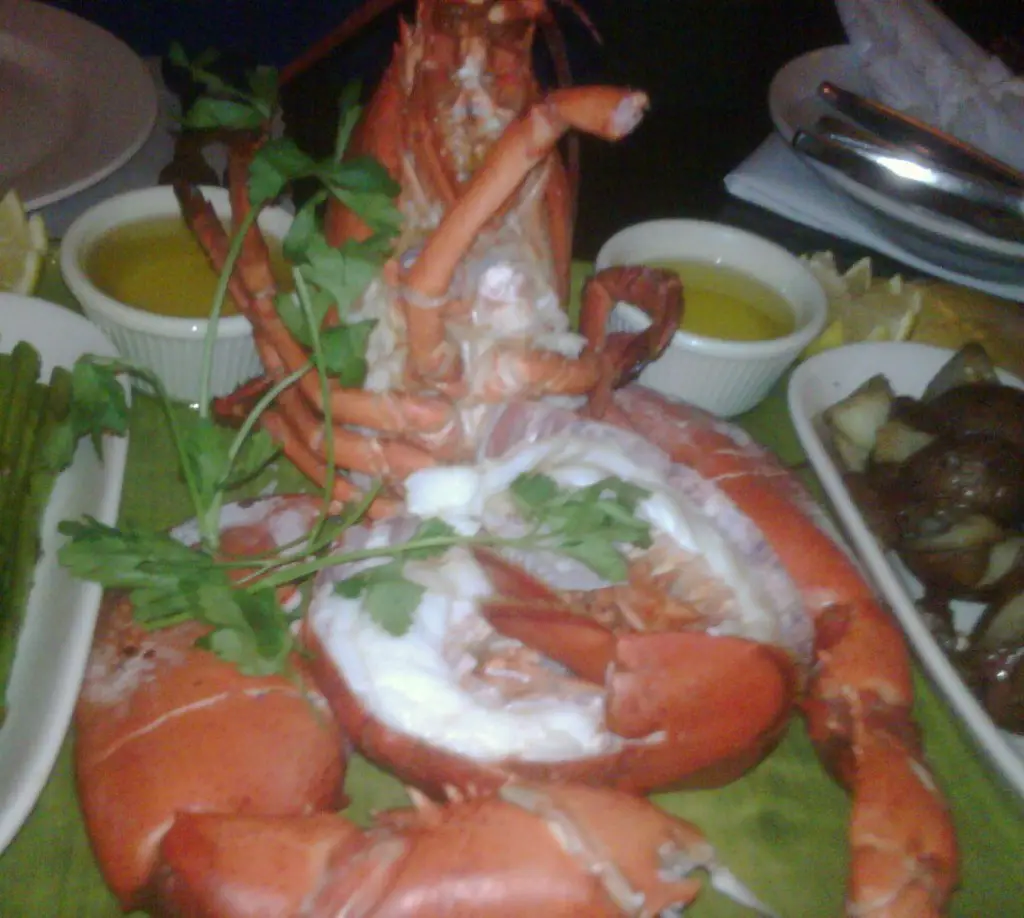 The McCormick & Schmick's restaurant located at the CityPlace in Santa Ana has picked up a lot of business over the last year.  They have in fact hosted four functions this year with over 100 people, in their meeting rooms. 
I met two friends to McCormick's tonight for dinner.  We arrived about a half hour early and took a seat in their bar area, at a table for four.  We were still trying to figure out our drink orders when our hostess mentioned that her manager was going to bring over a lobster, and she handed us each a slip of paper to write down our guess as to the weight of the lobster.
The lobster appeared to be gigantic.  The General Manager, Larry Sherman, brought it over to us on a big platter.  We took turns eyeballing it and then we each decided to submit different guesses.  Kerry wrote down three pounds, two ounces.  I wrote down two pounds, fourteen ounces.  And Jay wrote down two pounds, eight ounces.
We sipped our Mojitos while we waited to find out if we had guessed correctly.  The lobster ended up weighing in at two pounds, twelve ounces.  Jay had the closest tally without surpassing the actual vote.  Hurrah!  Sherman was happy to transfer it to our dinner table, where we devoured it as our appetizer.  It was paired with asparagus and roasted red potatoes and served with melted butter.  Delicious!  But the night was just beginning. Continue reading→