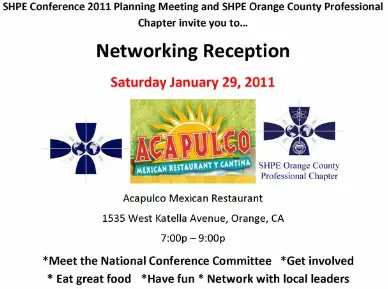 The Society of Hispanic Professional Engineers of Orange County is hosting a Networking Reception on Saturday, January 29, from 7:00 p.m. to 9:00 p.m., at the Acapulco Mexican Restaurant located at 1535 W. Katella Avenue, in Orange.
This event is sponsored by the SHPE National Conference Committee.
Come and meet National Conference Committee, get involved, Eat Great Food, Have Fun, and Network with Local Leaders.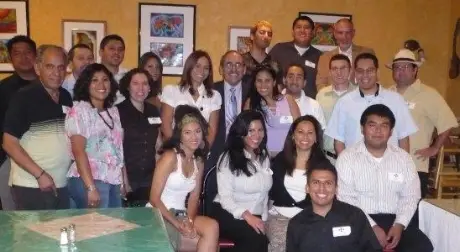 Come out network with fellow engineers, enjoy good food, and see how you can help.
Please RSVP to Jorge Ortiz at Ortiz.jorge.r@gmail.com or 209-620-4455.