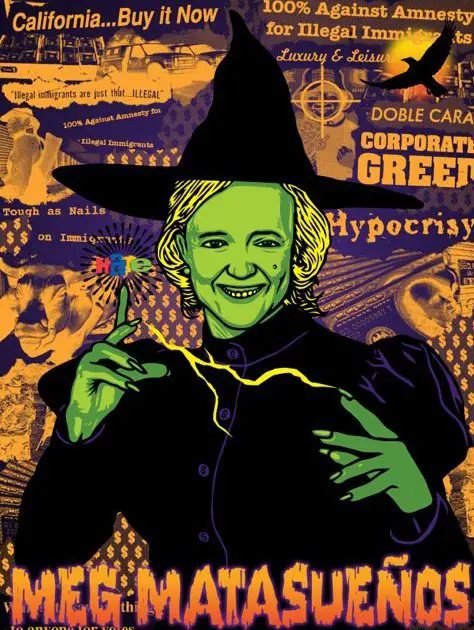 Republican gubernatorial nominee Meg Whitman has opened a campaign office in Santa Ana, at 4th and Broadway.  This is such an insult to our Latino residents.  Whitman's campaign chairman is none other than former Governor Pete "Prop. 187" Wilson!
Fortunately our people are not taking this lying down.  Protesters are going to be at the Whitman office today at 4pm.  They ask that you bring signs.
Whitman is wasting her time and money.  "Latino voters, who have helped to propel California's leftward political swing over recent years, remain reluctant to embrace Republican candidates as the November general election nears, a new Los Angeles Times/USC poll shows," according to the L.A. Times.
Registered voters who identified themselves as Latino backed Democrat Jerry Brown by a 19-point margin over RepublicanMeg Whitman in the race for governor, despite Whitman's multiple appeals to Latino voters during the general election campaign. Registered voters who identified themselves as white gave Brown a slim 2-point margin.
Whitman isn't fooling us at all!  Be sure to show up to today's protest and let her know we aren't going to vote for her and we don't want her in our downtown!
Click here to join the "Meg Matasuenos" Facebook page.