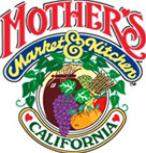 Mother's Market's Santa Ana store will be hosting its annual Summer Solstice Health Fair from 10 a.m. to 1 p.m. tomorrow (Saturday), on June 21, 2014.
There will be a variety of Mother's vendors providing free samples of food and body care products. The band, Full Spectrum, will be performing and there will be face painting as well.
Mother's Market in Santa Ana is located at the City Place at 151 E. Memory Lane, in Santa Ana.  They are open from 8 am to 10 pm daily.
Mother's has gained a reputation for having a wide selection for specialized diets, top quality local and organic produce, the county's largest selection of supplements — all at a great value! Organic, Non-GMO, vegan, vegetarian, gluten-free, low carbohydrate, low-glycemic, low-fat, low-salt and more — Mother's has something for everyone.