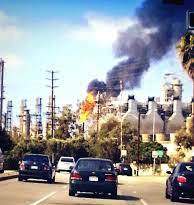 SOUTH COAST AIR QUALITY MANAGEMENT DISTRICT
SMOKE ADVISORY
Wednesday, February 18, 2015
A explosion at the Exxon-Mobil refinery in Torrance has caused smoke and ash in surrounding areas. At this time the impacts are local.
In any area impacted by smoke: Everyone should avoid any vigorous outdoor or indoor exertion; people with respiratory or heart disease, the elderly, and children should remain indoors. Keep windows and doors closed or seek alternate shelter. Run your air conditioner if you have one. Keep the fresh air intake closed and the filter clean to prevent bringing additional smoke inside.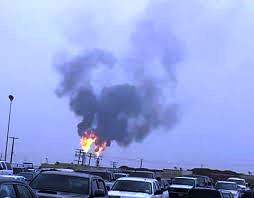 For more tips on avoiding health impacts from smoke, click here.
###