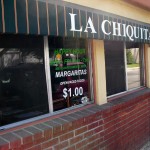 La Chiquita Mexican Restaurant is an institution in Santa Ana.  This year marks their sixtieth anniversary!
Their owner, Sammy Montoya, purchased the restaurant, and the similarly named mini-grocery store next door, in 1994.  He has taken good care of La Chiquita ever since.
Montoya came here from a ranch in Mexico.  He joined his brothers, who were both in the restaurant business.  He learned quickly and then got into the business himself when he bought La Chiquita.
La Chiquita is located at 906 E. Washington, in the historic Logan Barrio.  It is in an area that features businesses and homes and it is fairly close to the Santa Ana Metrolink station.  The neighbors gather every year, on the final Saturday  in September, at Chepa's Park, located at 1009 N. Custer St., to celebrate the Logan Barrio Annual Reunion, with a fun and filling potluck.
Customers love La Chiquita!  Here are a few excerpts from Yelp:
My roommate has been telling me about this great Mexican Restaurant, even though I must admit it's a lil' hole in the wall- IT'S DELICIOUS!! omg I went for the first time during lunch and I loved it!
La Chiquita has been in the same location in Santa Ana since my Mom was a kid.  Don't let the surrounding salvage yards and industrial park put you off of this local gem.   The food is excellent.
I took my partner here, and being an East Coaster, he couldn't see what all the fuss was about. I'd been going to La Chiquita since we called it "Joe's" for the (old) owner's name. He's the one that started putting up all the photos of the kids.  The funny thing is that, now, I bet that there are new photos of babies, that are the children of the faded baby pictures!  Yeah, it's like that.
The food? delicious. Best enchilada sauce I ever had, but I'd gotten used to it (been eating it since I was like 7).  The place, yeah, is a converted house, and I like that too.  That enchilada sauce? Used to be made next door, and I bet it still is.
It truly is a local hangout that no tourist would ever find, let alone drive by and try. Yet, inside, it's clean, friendly, and loaded with tradition.
This place is great. They start out with a huge plate of chip's & cheese and salsa that's probably too hot for me but sometimes you just have to tuff-it and pay later. I've been here a few times and have always tried different things each time. The chile rellenos are great so are the deep fried style tacos. The owner comes around to check on you and the waitresses hustle.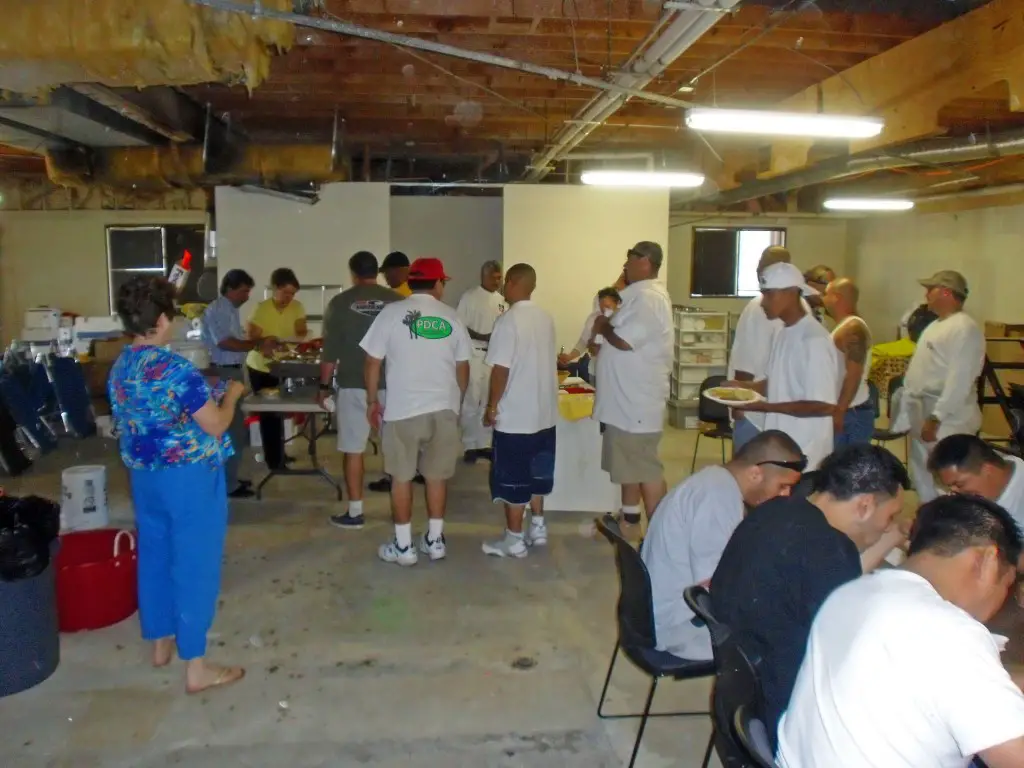 Painting apprentices enjoy La Chiquita's food, while donating their painting services at the Red Cross, in Santa Ana
I have enjoyed La Chiquita's catering for years.  They have provided meals for a program I teach for.  Let me just say that no one walks away with anything less than a full stomach!  The crispy tacos and enchiladas are heavenly.  So is the cocido.
Montoya told me about one of his customers, Morry, who came in one day and said he could no longer eat La Chiquita's rib-sticking food, on doctor's orders.  No worries, said Montoya.  He whipped together a healthy meal that is still served today.  Of course it is called "Morry's Special."  It is a bowl of "frijoles de la hoya," pinto beans cooked in a savory broth.  It is topped with salsa and diced chicken breast, with Mexican cotija cheese on top.  Delicious!
Customers often dine in, but they also come by and pick up food to go.  Montoya already knows their favorites!
You can call Montoya and order your food to go, or order catering services, at (714)543-8787.  Click here to read La Chiquita's menu.
And do be sure to try La Chiquita's Happy Hour, daily from 4 to 7 pm.  Domestic beer is served ice cold for only $2, and imports, including my favorite – Dos Equis Amber, can be had for only $3.  And how about those Margaritas, for only $3.99?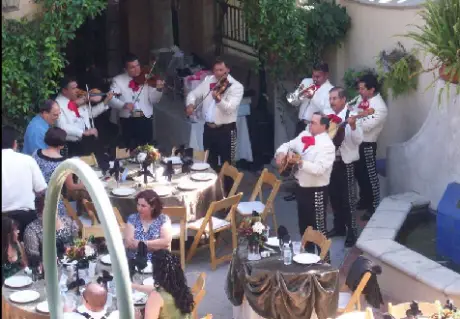 What are Montoya's future plans?  He is now the Event Coordinator at the Green Parrot Villa.  It is a wonderful venue located across the street from the Bowers Museum, on 2035 N. Main St., in Santa Ana.  You can call them at 714-542-7775.
The Green Parrot Villa offers indoor seating for up to 150 guests and outdoor seating for a combined seated capacityof 300 guests.  They have their own selection of suggested menus can also customize menus according to their clients' wishes.  They have a great wine selection and can accommodate everything from a business event to a wedding reception.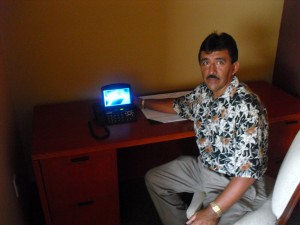 Montoya also has a new enterprise he is working on called ACN.  Their main product is a video phone network that is now online in Korea and Mexico.  This amazing phone will allow families to contact their friends and family in these countries and see their loved ones as they catch up on things.  Montoya is looking for individuals who want to get involved in this opportunity.  Click here to contact him.
Montoya is firmly rooted in the past, with La Chiquita, the present, with that restaurant and his bookings at the Green Parrot Cafe, and now the future, with ACN.  There is truly no end to this immigrant businessman's energy and commitment to his family and his community!