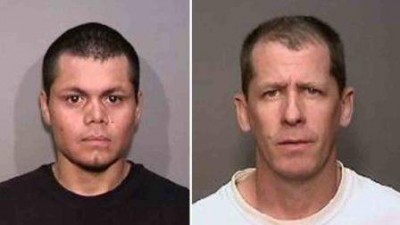 Santa Ana Police Department
Advisory: Serial Murder Arrest
On March 14, 2014 at 10:38 AM, Anaheim Police Officers were called to the recycling center in the 1100 block of N. Blue Gum Street to investigate the discovery of a deceased female, who was located by employees. Anaheim Homicide Detectives responded to continue investigation when evidence at the scene indicated the female, later identified as Jarrae Nykkole Estepp, 21, Resident of Oklahoma, had likely been murdered.
During the initial phase of our murder investigation, Homicide Detectives from the Santa Ana Police Department contacted us with information about three women, reported missing from their city. Based on information from our murder investigation and information from their missing person cases, a joint investigation was initiated. The missing women from Santa Ana have been identified as follows: Kianna Jackson, 20, Resident of Las Vegas. She was last seen in Santa Ana on October 6, 2013. Josephine Vargas, 34, Resident of Santa Ana. She was last seen in Santa Ana on October 24, 2013. Martha Anaya, 28, Resident of Santa Ana. She was last seen in Santa Ana on November 12, 2013.
The investigation led to the identification and arrests of Franc Cano, 27, and Steven Dean Gordon, 45, both of Anaheim, for the murders of all four women. Yesterday, Cano was arrested shortly after 6:00 PM in the 5100 block of E. La Palma Avenue. Gordon was arrested shortly after 7:00 PM in the 3100 block of E. La Palma Avenue.
Detectives are looking for the public's help. Anyone with information about these cases, or anyone who believes these suspects may have been in contact with other missing persons, is asked to contact Orange County Crime Stoppers at 855-TIP-OCCS orwww.occrimestoppers.org or text OCCS and your tip to CRIMES (274637). You may remain anonymous.
To provide updated information on this investigation, a Press Conference is scheduled for Monday, April 14, 2014, at 4:00 PM. It will be held at the Anaheim Police Department Training Auditorium and will be open to credentialed media. No on-camera interviews are planned until the press conference. At the time of this writing, booking photographs of the suspects are not available.
For full details, view this message on the web.