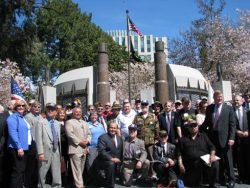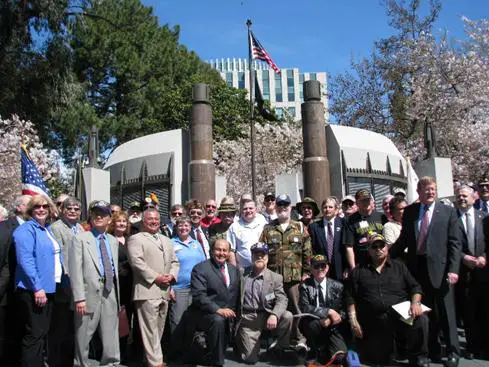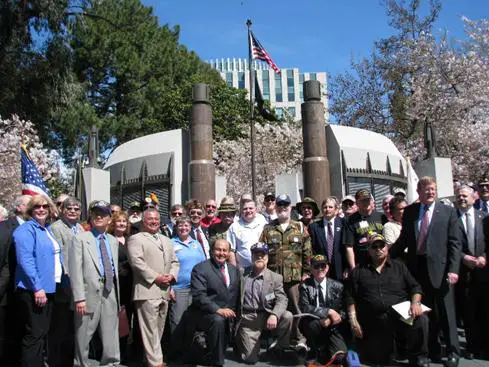 PHOTO:  California State Senator Lou Correa (front row, 4th from left) during the Celebration of Vietnam Veterans Welcome Home Day.
NEWS RELEASE, Senator Lou Correa, 34th Senate District 
 
For Immediate Release: March 31, 2011
Contact: Lina Hamilton 916-651-4034
 
Senator Correa Receives Legislator of the Year Award by Vietnam Veterans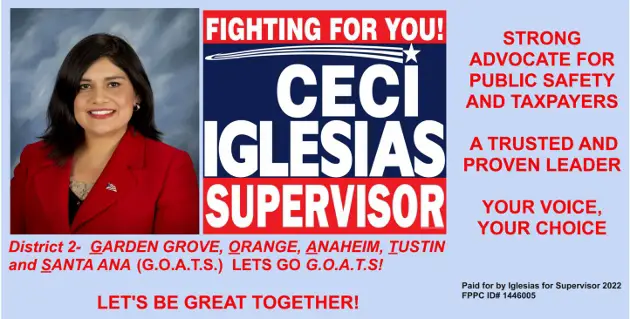 SACRAMENTO, CA – Yesterday, as part the activities to recognize and honor the "Vietnam Veterans Welcome Home Day," the Vietnam Veterans of America, California State Council (VA-CSC), presented California State Senator Lou Correa with their "Legislator of the Year" award.
 
During his remarks to attending groups of veterans Senator Correa stated: "As an elected official from Orange County, I represent the largest Vietnamese community living outside Vietnam in the world [Little Saigon]. The Vietnam War is a something that still lives in our community every day.  In the month of April our community remembers the sacrifices of the American and Vietnamese men and woman who fought for basic human rights, religious freedom, democracy, and respect."
 
Senator Correa has developed a strong record in support of America's service men and women. Throughout his legislative career, Senator Correa has consistently been one of the strongest supporters for the rights and opportunities of all our armed forces personnel, especially for our war veterans.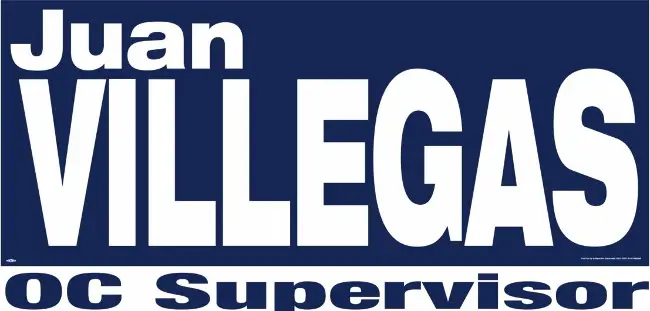 "Senator Correa is a true champion and friend of veterans in California. We are very thankful for all Senator Correa has done for veterans and the military over his legislative career," said Pete Conaty, who represents military organizations, including the VVA in California. 
 
The VVA was founded in 1978 to promote, support, and aggressively advocate on the full range of issues important to Vietnam veterans, the next generation of America's war veterans, and to also serve local communities.  The VVA is the only national Vietnam veterans organization congressionally chartered and exclusively dedicated to Vietnam-era veterans and their families.  Nationwide, the VVA has over 50,000 members.   This organization has over 3,500 members in California and is the state's union of the Vietnam Veterans of America.
 
In his closing remarks, the Orange County senator went on to say: "As the Chair of the Senate Veterans' Committee, I will continue my commitment to you and I'll make sure that we don't forget the lessons that we learned through the Vietnam War, meaning that, when our soldiers come back home, it is our moral responsibility to follow up and making sure that they are readjusting well into society, and do not wait twenty or thirty years to find a veteran who is homeless and ask what happened, what went wrong, why aren't you employed, why aren't you receiving the proper services?  We have a lot of excuses to not fulfill our responsibility, but I say that's wrong. You're front and center, we learned from your experiences and we will not forget."
 
In the past, Senator Correa has been honored as "Legislator of the Year" by veterans' organizations including:  the Veterans of Foreign Wars and the American Legion Department of California. Additionally, he has received the "Charles Dick Medal of Merit" by the National Guard Association of the United States.
 
Senator Correa represents the 34th Senate District, which includes the cities of Anaheim, Santa Ana, Garden Grove, Westminster, Stanton, Buena Park, and Fullerton.
### 
 
Lina Hamilton
Legislative Aide
Office of the Honorable Lou Correa
34th Senate District
(916) 651-4034