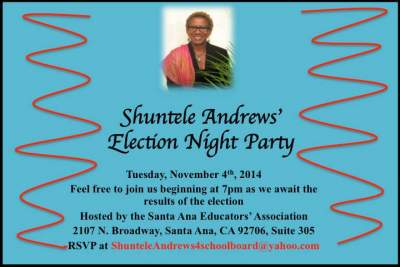 Former Valley High School Teacher Shuntele Andrews, a leading candidate for the SAUSD School Board, is hosting an Election Night Party on Nov. 4, 2014, starting at 7 pm.
The event is sponsored by the Santa Ana Educators' Association and will be held at 2107 N. Broadway, Suite 305, in Santa Ana.
RSVP at shunteleandrews4schoolboard@yahoo.com.