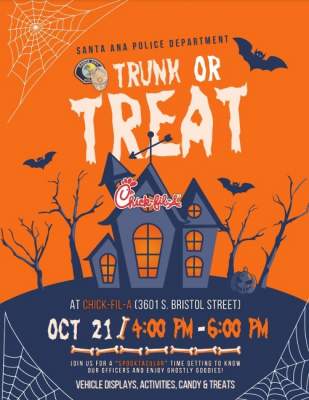 The Santa Ana Police Department is hosting a fun Trunk or Treat event on Thursday, October 21, 2021 from 4:00 PM to 6:00 PM at the Chick-Fil-A restaurant located at 3601 S. Bristol Street.
Attend the Trunk or Treat event and get to know the Santa Ana Police Department Officers and enjoy ghostly goodies.
There will be vehicle displays, activities, candy, and treats.
To view the event flyer click here.