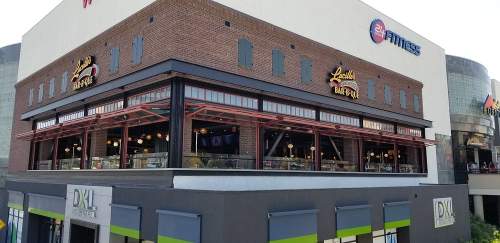 The Lucille's BBQ location at the MainPlace Mall, in Santa Ana, has suddenly closed down. There is a sign posted on the door indicating the bartender went to the Lucille's location in Orange, near the Outlets of Orange.
The location in Orange is very small and it can take an hour to get a table. The Santa Ana location was rather large and was prominently featured at the MainPlace Mall.
Other locations still open in Orange County are in Tustin and in Brea.
The MainPlace Mall is not what it used to be since Nordstrom's left. The mall now has quite a few vacancies and many of the vendors are selling discounted cut-rate clothing.
A proposed new development will bring apartments, a hotel and offices to MainPlace but the development is not moving quickly.
Restaurants at the MainPlace suffered greatly during the COVID-19 pandemic and many were closed for a time. The Lucille's location looked to be pretty busy just a couple weeks ago but now it is gone forever.