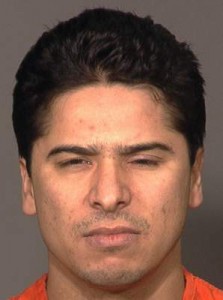 Santa Ana Police Department
Advisory: Detectives request media and community assistance locating wanted Carjacking Suspect
Synopsis: On 02/26/2014 at approximately 9:45 P.M. suspect Joe Gamez approached the victim (a past acquaintance) and demanded money that he claimed was owed to him. Gamez then began to beat the victim with his fists as the victim sat in his truck. The victim was able to exit his truck and continued to be beaten by suspect Gamez. The victim dropped his keys on the ground as he was being assaulted. Suspect Gamez took the victim's keys, entered his vehicle and drove away.
The victim's vehicle was recovered in the area of 1424 N. French, Santa Ana; this is an area where suspect Gamez is believed to have local friends. Gamez has family members who still live at the Anaheim address.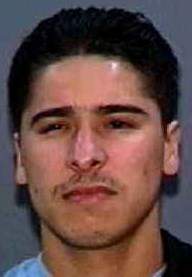 Wanted Suspect: Joe Gamez (41)
Male, Hispanic, 5'07", 150 lbs., brown hair, brown eyes
Last known address: 1200 block Ravenna, City of Anaheim; however Gamez has lived out of state for the past several years.
Details: Carjacking
Location: 1201 N. Main Street, Santa Ana
Anyone with information as to the location of suspect Joe Gamez is asked to contact Santa Ana Robbery Detective Cpl. A. Silva #2668 asilva@santa-ana.org, 714-245-8545 or Orange County Crime Stoppers at 1-855-TIP-OCCS.
###