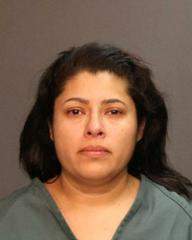 Santa Ana Police Department Advisory: SAPD ARREST SUSPECTS IMPERSONATING OFFICERS REQUEST ASSISTANCE IN IDENTIFYING ADDITIONAL SUSPECTS & POSSIBLE ADDITIONAL VICTIMS
LOCATION: 1402 N. Spurgeon
ARRESTEES: Jose Fernando Paredes 26 and Rosa Tinoco 36
UNK SUSPECT: Male, Hispanic, 20 years old, 5'06" tall, 170lbs., possible security guard
VEHICLE: 2007 Dodge Charger, charcoal gray, chrome rims
SYNOPSIS: Between 12/04/2012 and 02/08/2013, Paredes and Tinoco were involved in a kidnap-for-robbery/stalking case where Paredes and an unknown male suspect claimed to be "Ontario Police Officers."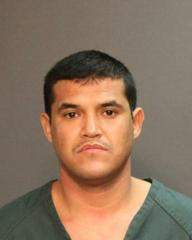 Paredes and the unknown suspect committed the robbery while wearing security guard web-gear, vests, and badges around their necks. Paredes had several replica firearms with his security equipment and he also drove a Dodge Charger, similar to a police vehicle. It appears that the pair targeted this victim from their prior contacts with him, however, one suspect remains outstanding, and Tinoco appears to have been trying to talk Paredes into committing more robberies. Santa Ana Police Detectives are looking for other potential victims as well as information on the second suspects.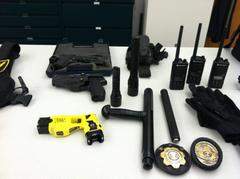 Contact Detective Cpl. A. Silva if you are seeking information on similar cases involving these Arrestees, or have additional possible information on this case. 714-245-8545 or OC Crime Stoppers.  ANONYMOUS TIPS Call 1-855-TIP-OCCS or 1-855-847-6227 Text TIP "OCCS" plus your tip to 274637 (CRIMES). www.occrimestoppers.org
-Additional pictures available
For full details, view this message on the web.